4 July 2017
Interview with Luis Pedrosa, Energy and Environment Division Director, Tecnalia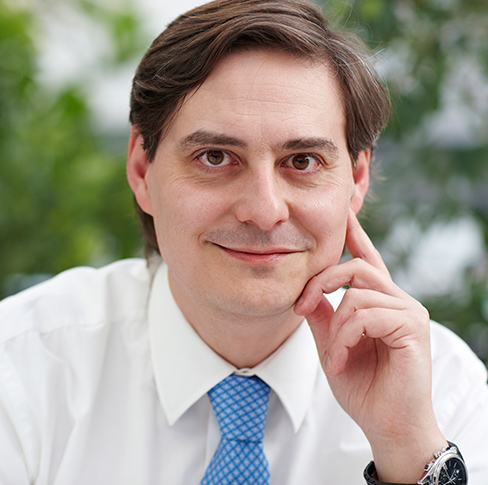 Can you tell our readers a little about your organisation?
Since 2011, Tecnalia has been a leading Spanish Research and Technological Development Centre. Tecnalia is one of the largest private technological centres in Europe, with over €100M annual revenue and around 1,400 staff.

Thanks to our cross-cutting teams, projects and clients, five of our six interconnected business divisions – Energy and Environment, ICT, Industry and Transport, Sustainable Construction and Technological Services – are working together in wind power projects. Tecnalia allocates an increasing annual Research & Development budget to wind energy, amounting to around €10M over the last 3 years.

One of Tecnalia's key success factors is its strategic positioning in over 60 major European public-private initiatives and associations. In Europe, Tecnalia currently holds the presidency of Eurotech, a high-level think tank comprising CEOs of the largest research and technology organisations. Similarly, Tecnalia is member of the EARTO Steering Committee, representing Spanish Technological Centres in the EARTO Board. Together with TNO, VTT and Joanneum Research, Tecnalia forms part of the Joint Institute for Innovation Policy (JIIP).

Working with private companies is central to our activities as they provide over 50% of our revenue (another 32% is from competitive public funding and the remaining 18% is from non-competitive public funding). Leading multinationals involved in the European wind power industry such as Iberdrola, Siemens-Gamesa, Ingeteam, Arteche, Velatia, Vicinay, are strategic clients for Tecnalia and are also members of our Board of Trustees. Other companies active in the supply chain for wind power, such as MTorres, EuskalForging, Batz, Jaure, Talleres Gureak and Tamoin, are also participating as patrons in the Board of Governance of Tecnalia.

Tecnalia is Spain's private organisation that receives the most funding from, and leads the majority of, the projects of the EU Horizon 2020 Programme and the 7th Framework Programme. Tecnalia is involved in many wind power projects, such as SUPRAPOWER, which aims to design a superconducting coil for large offshore wind turbines using a low-cost superconductive material, magnesium diboride, and a unique cooling system free of cryogenic fluids. The BEST PATHS project related to HVDC will help to overcome the challenges of integrating renewable energies into Europe's energy mix by developing novel network technologies. Tecnalia is also involved in wind energy projects related to the recycling and reuse of composite materials.

Tecnalia has a comprehensive list of accredited laboratories and qualified staff with extensive experience in testing and characterization of materials and electrical components. This capacity and knowledge allows Tecnalia to offer a wide range of services in testing and assessment, diagnosis or consultancy in different areas related to material, electrical and component properties. For example, our corrosion laboratory is fully equipped to perform material (metallic and polymeric) ageing for degradation studies.

Finally, I would like to mention two technology-based companies in wind power that were founded by Tecnalia. Nautilus Floating Solution, an industrial and technological consortium that includes Tecnalia and four leading companies in cutting-edge technology with a strong presence on international markets: Murueta Shipyards, Tamoin, Velatia and Vicinay Marine Innovation. It focuses on designing and developing floating solutions for offshore wind. NEM Solutions is another company founded by Tecnalia in 2007, together with CAF, in the field of advanced data management for predictive maintenance. In 2015, Tecnalia sold its stake in NEM Solutions to Gamesa.
What are the most exciting developments you have seen in the wind industry?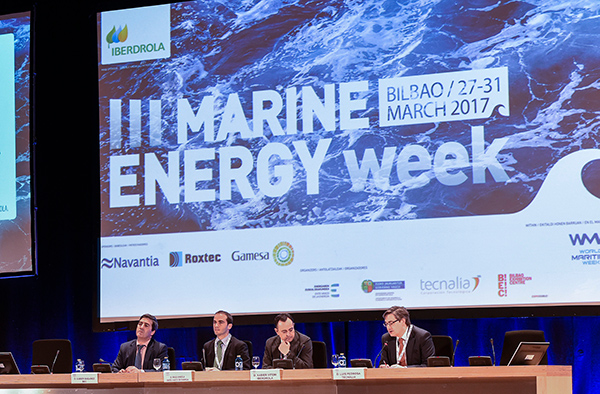 I would say the rapid drop in the levelised cost of energy is a defining characteristic of wind power in recent years, including in Spain. The industry has matured rapidly, with technological advances in different fields and the better integration of providers at every level of the supply chain.

It is also remarkable that in just 20 years, from 1995 to 2015, the global installed wind capacity has grown by a factor of 90. The past ten years have seen rapid growth in the size of turbines, with generators of 5, 6 or 8 MW now mass-produced, while better integration of wind energy in the grid and the high levels of reliability have been achieved.

Another striking development is the recent dramatic drop in the cost of offshore wind. Greater turbine size is a key contributor, but the cost of other components such as foundations has also dropped dramatically: monopile and jacket design has evolved significantly; their manufacturing and installation processes have been optimized; and this has also contributed to the rapid growth of offshore wind.
What changes would you like to see in the wind industry?
Wind power technology, despite its high level of development, is still a rapidly growing and evolving industry. There are many areas where improvements can further reduce costs while increasing efficiency and reliability, especially for offshore wind. In this way, we would like to see cost reductions in offshore wind in capital expenditure (CAPEX) and cost of financing as well as in transport, installation and operation and maintenance (O&M). New O&M concepts, evolving from corrective to predictive and conditions-based maintenance, will extend facilities' lifetime and help adapt to the requirements of next generation offshore wind farms.

We would also like to see that in the coming years, floating foundations win a stable market position and establish themselves as one more credible alternative for offshore wind foundations. This will open the way to large scale deployment of deep-water turbines and their potentially large share of global energy markets. It should be noted that 80% of the wind resource in Europe is in waters with a depth of more than 60m. Other innovations for deep-water offshore wind are emerging to facilitate accessibility, improve the electrical infrastructure and its assembly and installation.
Going forward, what role do you see your organisation playing in the future development of wind energy?
I see a role for Tecnalia in delivering new technologies and solutions to increase profitability in the wind industry, particularly offshore. We are looking at different levels of the supply chain, with a focus on offshore applications, and on cost reduction, increasing power production, quality of manufacturing, installation and assembly, and O&M of turbines and especially of other components of offshore wind farms such as foundations and other marine structures.

As an applied R&D centre, we have a holistic view of the wind industry that integrates different perspectives. For example, integrating recent advances in the development of predictive maintenance models with the design of new structures and solutions, aiming at increasing availability and reducing the cost of energy.
How has WindEurope membership benefited your organisation?
In general, Tecnalia benefits from WindEurope's valuable work in promoting wind energy at the political and institutional level in Europe, in supporting the creation of a stable market and in helping overcome barriers that can hinder the development of the industry in the long term.

More specifically, Tecnalia benefits from WindEurope's promotion of R&D and innovation in wind energy, maintaining European technological leadership within European institutions and policies. We would also highlight the association's facilitation of networking within the innovation and learning system of the wind industry.

And finally, the exhibitions and conferences that WindEurope organises annually have been great opportunities to grow Tecnalia's international presence. I take this opportunity to inform readers of the 2019 WindEurope conference that will be held in Bilbao.
If we look ten years ahead, what do you hope to have achieved?
Our ambition for this decade is to become a leading technology centre for wind energy in Spain and Europe, contributing solutions to reduce costs and continuously improve technology, within a stable regulatory framework that facilitates business opportunities beyond subsidies in the medium term.

An important objective for us is the transfer of our experience in robotics applied in other industries, such as aerospace, towards the domestic wind industry, in order to automate certain operations and reduce costs. Also, capitalizing on our experience and vision of O&M aspects: we aim to deliver advanced systems for O&M using predictive and digitalization techniques to reduce costs and extend the lifetime of wind assets. Particularly in Spain where, by 2020, half of the installed capacity will be more than 15 years old – which amounts to over 10 GW – it will become crucial to improve the profitability of existing assets.

In offshore wind, we aspire to become a centre of excellence in the design and development of solutions and new concepts for the installation, logistics and assembly as well as the O&M of foundations, substations and subsea cables and in applying an Industry 4.0 perspective to the sector. It would be particularly inspiring to see our long involvement in floating offshore wind deliver solutions that contribute to the first deep-water offshore wind farms in Spain, enabling the harvesting of our domestic offshore wind resource.

To conclude, I would like to point out that we see the development of the wind industry in the next decade as depending critically on the opportunities that only a stable and predictable regulatory framework can generate. As demonstrated by recent auctions in Europe such as the Spanish auction of the 17th of May, and confirming recent statements by WindEurope's CEO, Giles Dickinson, the wind industry needs mechanisms beyond subsidies to provide stability. This will secure investments, create new business opportunities and stimulate the development of new technologies upon which technology centres such as ours depend.
---
Find out more about Tecnalia