21 June 2017
Interview with Joachim Binotsch, Business Development Director, BBB Umwelttechnik GmbH – Part of Ramboll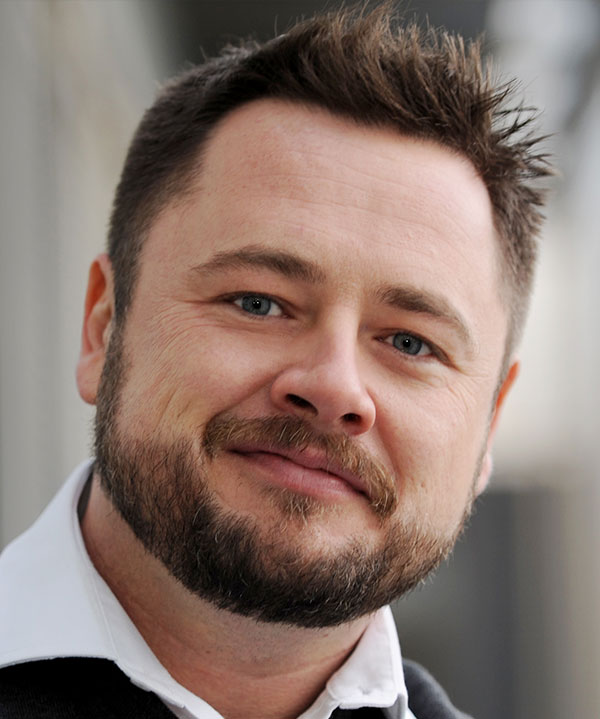 Can you tell our readers a little about your organisation?
BBB was founded in 1996 by Joachim Binotsch, Gerhard Binotsch and Klaus Bergmann. In the first years, we developed wind projects in Spain, Italy, Germany and other European countries, before changing our business model in 2003 to deal exclusively in consultancy services. As technical consultant, we have provided expert services to our international clients, including banks, project developers and utilities.

In 2016, BBB became part of the Ramboll-group, bolstering Ramboll's existing wind energy knowledge with BBB's expertise in wind resource evaluation, project planning and engineering and technical due diligence. With 13,000 employees and 300 offices in 35 countries around the world, Ramboll is a leading international engineering, design and consultancy company. Ramboll has a strong energy unit employing 800 specialists. Together, BBB, CUBE and Ramboll can offer clients a full range of services within wind energy and global knowledge combined with an understanding of local conditions.

Ramboll is a leading player in the offshore wind industry and is constantly expanding its activities in the onshore sector. The acquisition of BBB Umwelttechnik GmbH and CUBE Engineering GmbH, another German wind engineering consultancy, is part of that strategy. Ramboll is following a multi-disciplinary approach, offering engineering services in the areas of Buildings, Transport, Planning & Urban Design, Water, Environment & Health, Energy, Oil & Gas and Management Consulting.
What are the most exciting developments you have seen in the wind industry?
It was (and still is) fascinating to see how quickly technology develops. When I started working in the wind industry, rotors of up to 140m and hub heights of 160m were simply unthinkable.

The second issue is connected to the former: the reduction of the levelised cost of energy (LCOE) already achieved in offshore as well as onshore wind energy is really impressive, as can be seen in the recent auctions for onshore and offshore wind energy in Germany.

And there are further reductions to be expected in the coming years. Fifteen years ago, I doubted that wind energy would become competitive with conventional energy within such a short time.
What changes would you like to see in the wind industry?
From a technical perspective I would appreciate a better integration of wind energy with other renewable energies (PV/biogas etc.) within smart grids, in addition to the coupling of such grids with other sectors, such as heating, cooling and transport.

Regarding markets I would welcome a resurrection of the European wind markets which were heavily affected by financial crisis, such as Spain and Greece – those countries still have enormous potential for wind energy.
Going forward, what role do you see your organisation playing in the future development of wind energy?
Ramboll is following the strategic target to become the leading consultant in onshore wind energy on a global scale, where Ramboll is already considered the leading consultant in offshore wind. As a part of such a big entity with many experts from different areas, we can take part in exciting developments in the area of sustainable energy systems.

Ramboll will be a key driver in the area of smart grid technologies and the coupling of technologies. Regarding wind energy we will be part of the digitalization of the sector, drive the development of turbine components and the use of new solutions in resource measurement and evaluation and applications such as lifetime extension.
How has WindEurope membership benefited your organisation?
Through WindEurope's events we have been able to create and extend our international network of clients and business contacts. We also appreciate the industry information provided and the political support whenever wind energy in Europe has been under attack.
If we look ten years ahead, what do you hope to have achieved?
The company's aspiration is to significantly increase our renewable energy portfolio. We have large wind energy projects in the pipeline such as the Rodopi 120 MW wind farm. We would like to see an acceleration of interconnections to our islands where the rich wind resource is waiting to be exploited. We have proposed to the Greek state a project of 1047 MW comprising 56 wind farms, interconnecting 11 islands to mainland Greece.

We hope to prove that wind and solar, coupled with energy storage, can be a solution for 100% electricity coverage of the islands. We would like to see that the EU firmly supports Renewable Energy Source solutions and has the right polices and incentives in order to make this come true.
---
Find out more about BBB Umwelttechnik GmbH

Find out more about Ramboll