7 June 2021
Interview Blair Heavey, CEO of WindESCo
This month, we sat down with Blair Heavey, CEO of WindESCo, to discuss their role as a provider of wind turbine performance analytics and optimisation.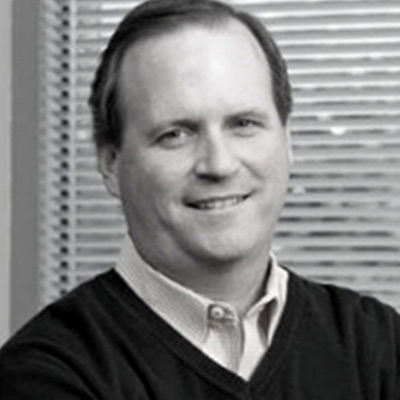 Can you tell our readers a little about your organisation? (general history in Europe, countries in which you are active, specific projects you are involved in, industry players you have worked with, etc.)
WindESCo is an industry-leading renewable energy performance and analytics company. We find and fix anomalies in yaw alignment, pitch optimisation and wake steering through hardware and controller modifications, measuring AEP improvements to deliver significant revenue gains to our customers.

Our SaaS implementation is built on deep expertise and understanding of how complex wind dynamics, turbine controls and wind loads affect revenues, paying for itself within 12 months, and returning up to seven times on investment. Additionally, we work closely with leading original equipment manufacturers to bridge the efficiency gap and optimise wind for peak profit generation.

Having launched in the US, WindESCo has rapidly expanded its presence to work with owners and operators across the globe. With staff in Spain and Belgium, we have served close to a dozen customers across the EU and UK.  We are currently working with two of the largest EU-based operators. We recently closed a preferred partnership agreement that will impact about 400 MW and we are working with some of the biggest fund managers in Europe.

We amplified our presence in Europe late last year with the opening of our European office in Seville, headed by Óscar Pérez and placing our strategic alliance director in Copenhagen headed by Martin Dam-Sorensen.
What are the most exciting developments you have seen in the wind industry?
In a time of unprecedented opportunity, wind energy is rightfully claiming its place as a preferred solution in meeting worldwide clean energy ambitions, driving robust levels of investment from private and public sectors. Governmental focus and policy change is spurring the emergence of new markets – onshore and offshore – exemplified by the US' recent approval of its first major offshore wind installation.

As investment in new assets grows exponentially, existing installations face substantial challenges in competing with the performance profiles of newer farms with improved technologies and components, creating a commercial imperative to improve the profitability of these ageing assets. Owners and operators scrutinising their performance profiles and scouring for opportunities to improve gains has fostered a new appreciation for the marriage of engineering and technology in optimising wind; using software services and data streams to enhance hardware performance and improve profitability.

This creates a fertile ground for companies like WindESCo. The increased understanding of improved performance analytics, as well as investor focus on maximising profit through efficiency, has been key to our most recent successes. In the first three months of 2021 we increased our assets under management by more than 50% against the close of 2020.
What changes would you like to see in the wind industry?
A growing challenge experienced among our customers is a vacuum between the standard of AEP performance wind owners and operators expect from their assets, and what is achievable within the service agreements signed with their OEMs. This imbalance is creating an environment of mistrust within the wind supply chain and creating barriers to improved performance and revenue gains. Working in collaboration with operators and OEMs is essential to overcoming this challenge.

We would like to see increased engagement from OEMs in recognising the mutual benefits of partnering with analysts like WindESCo. We have performance improvement data and experience on most major wind turbines and can help OEMs improve the economics of their maintenance agreements, providing technology insights they may not have the data to interpret, saving them time on locating and running fixes to improve turbine performance.

Equally, the variety of turbine types in the market generates a broad spectrum of data for software specialists to interpret. We would welcome additional plans to standardise streams and open up data access. Streamlining this process would create time and resource savings for both operators and software developers, allowing the latter to continue to innovate.
Going forward, what role do you see your organisation playing in the future development of wind energy?
We see a genuine opportunity for WindESCo to be recognised as the preferred software innovator for AEP improvements across the spectrum of wind installations and turbine variants. Unlike other analytics or software providers, we both monitor and analyse high-resolution wind turbine data and correct performance through controller changes or direct mechanical adjustment as needed for the turbine model. Our algorithms undergo detailed checks of our customers' SCADA data to identify performance anomalies that others could miss. Our offering is already a staple across wind farms globally and we anticipate significant growth in the future.

WindESCo recognises the importance of engaging OEMs on the subject of performance optimisation, and we see a clear role for ourselves as a strategic partner to manufacturers. We have already established ourselves as a trusted provider of expertise to both wind farm owners and analysts, using our unique algorithms and deep understanding of complex wind dynamics, turbine controls, and wind loads to bridge gaps in their shared knowledge, generating cohesive operational and analytical systems and unlocking investment. We're pursuing the same course with OEMs for data analysis, helping them improve the margins of their maintenance agreements and capture optimal value from customer relationships.
How has WindEurope membership benefited your organisation?
The relationships and support from WindEurope are invaluable to us as a business looking to make a name for ourselves in the wind energy sector.  As we work to expand and scale our business in Europe, the executive team at WindEurope has been invaluable in connecting our management with the people and companies most interested in learning about us. We accelerate AEP, and for many operators in or based in Europe that means we can make wind farms profitable, allowing them to leverage and expand their assets. We are already in two of the largest operators in Europe and now in two of the largest asset management companies. Through WindEurope we hope to create strategic partners and investors that can help take WindESCo to the broader market.
If we look ten years ahead, what do you hope to have achieved?
In ten years, we hope to see WindESCo celebrated as the leading innovator in AEP software enhancements across wake steering, collective yaw alignment, and beyond. We will be the partner of choice for wind farm operators, analysts, and OEMs within a closely connected operational supply chain which prioritises information sharing and collaboration. Through this cooperative approach, WindESCo will have been central in driving wind farms to generate profits up to and beyond their original revenue projections, inspiring the next evolution of interconnected renewable energy.
---
Find out more about WindESCo