5 October 2023
Interview with Arnoud Kamerbeek, CEO of Jungle AI
This month, we sat down with Arnoud Kamerbeek, CEO of Jungle AI, to look at their role in enhancing wind farm operations, how to get the most out of asset productivity, and the importance of technology in driving sustainability.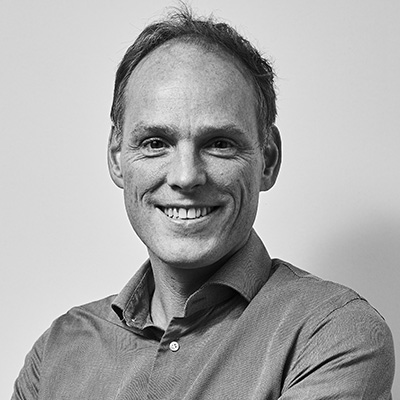 Can you tell our readers a little about your organisation?
Jungle is a European deep-tech company that builds AI products to help its customers improve the operations of their industrial assets, notably wind- and solar farms. Leveraging existing sensors and data streams, our technology allows asset owners and operators to increase production from existing assets and reduce machine downtime.

We believe in the transformative power of empowered people. By providing the tools and insights to better understand and manage machinery, Jungle enables energy and industry leaders to regain control of their increasingly complex asset base and achieve new levels of efficiency, sustainability, and profitability. While our technology can be applied to many industries, we focus on those that can make a positive impact on the world. We have expanded our reach globally, working with renewables customers across five continents.
What are the most exciting developments you have seen in the wind industry?
It's an exciting time to be part of the wind energy industry. We're witnessing remarkable developments in scale that are shaping the future of our planet, with strongly increased adoption of renewable energy sources and soaring demand in the industry. The emergence of larger and more powerful turbines to meet this demand is something particularly thrilling. These advancements also bring more challenges to industry players and make software products like ours more relevant than ever. Our mission is to empower asset owners and operators with cutting-edge predictive maintenance solutions, thereby reducing downtime and supercharging overall performance.
What changes would you like to see in the wind industry?
I believe more focus is still required on sweating the existing renewable assets base. Squeezing the last 5% in productivity is the equivalent of getting an additional turbine for free in a farm of 20. More importantly, since margins are thin and many wind parks have a large debt financing component, it makes a decisive difference to asset profitability, and hence attractiveness to invest further.
Going forward, what role do you see your organisation playing in the future development of wind energy?
We are committed to advancing the efficiency and reliability of wind energy production by empowering wind turbine operators with cutting-edge solutions that enable them to maximise their energy output and reduce downtime. By collaborating with our customers, and contributing to research and innovation, we hope to play a significant part in the continued growth and integration of wind energy into the global energy landscape.
How has WindEurope membership benefited your organisation?
Our WindEurope membership provides us with a valuable industry network, up-to-date market insights, and a platform for collaboration. WindEurope's advocacy work on regulatory matters creates a conducive environment for our operations. Additionally, our visibility within the industry is increasing, resulting in more business opportunities.
If we look ten years ahead, what do you hope to have achieved?
We aim to have established ourselves as the global leader in AI-driven solutions for optimising renewable energy assets. Our technology should be instrumental in driving efficiency, sustainability, and profitability, leaving a lasting positive impact on the world. Our team's expertise should remain at the forefront of innovation, continually pushing the boundaries of what's possible with AI and data-driven insights. Ultimately, our goal is to be recognised not only for our technological advancements towards machine efficiency but also for contributing to a more sustainable planet.
---
Find out more about Jungle AI