31 July 2018
Interview with Aldo Neri, Managing Director of Neri Motori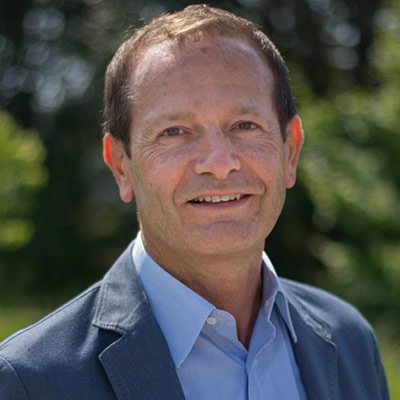 Can you tell our readers a little about your organisation?
Established in 1946 by my father, today my company Neri Motori is an international industry leader in the production of asynchronous electric motors, supplying state-of-the-art products and a comprehensive and high quality after-sales service.

We have managed to combine hand craftsmanship with industrial production. I am very proud of this, as we are continuing the tradition of offering the world quality Italian products.

In the 90s we began to sell in Europe and other foreign countries: this was an important milestone for our history. Now we have a sales distribution network that guarantees coverage in all regions, supporting specific and technical queries.

We have offered a standard or custom range of certified products over the years, suitable for various applications. We are active in several industries such as green power systems, the food industry, HVAC (heating, ventilation and air conditioning), handling and industrial automation systems. Neri Motori has been working with world-famous clients for years and in the last 10 years we have been working for the wind industry.

One of our main principles is to produce and sell sustainably. Preserving resources for future generations is more important now than ever, and businesses must be the first to show a good example. Continuously updating high-efficiency products and designing solutions for the green economy are proving essential.

With a view to achieving ever better production and quality results, we have planned new investments that will allow the company to compete more incisively on international markets.
Where does Neri Motori fit in to the wind market today?
We have been active in this field since 2009, with over 5,000 motors supplied to several wind parks worldwide. We have equipped several thousand turbines, onshore and offshore, with our solutions.

Nowadays, Neri Motori manufactures and distributes two motor ranges for the wind industry: Yaw Motors and Pitch Motors. Yaw Motors are designed for controlling nacelles; the aerogenerator's central system can change its orientation according to wind direction. Pitch Motors, on the other hand, gain efficiency from the wind's force and direction. This line is equipped with dedicated encoders and electromagnetic brakes to guarantee rotor blade positioning.

This motor range is designed with special windings to achieve high starting torque and limited maximum torque. Frame sizes are included from IEC80 to IEC200, with different efficiency classes. Power is from 0.75 kW to 37 kW, in 4 or 6 poles.
Quality and efficiency of our motors are certified through the achievement of high international certifications, which are currently: CE, ATEX 3GD, UL, CSA, GOST-R.
What developments would you like to see in the wind industry over the next years?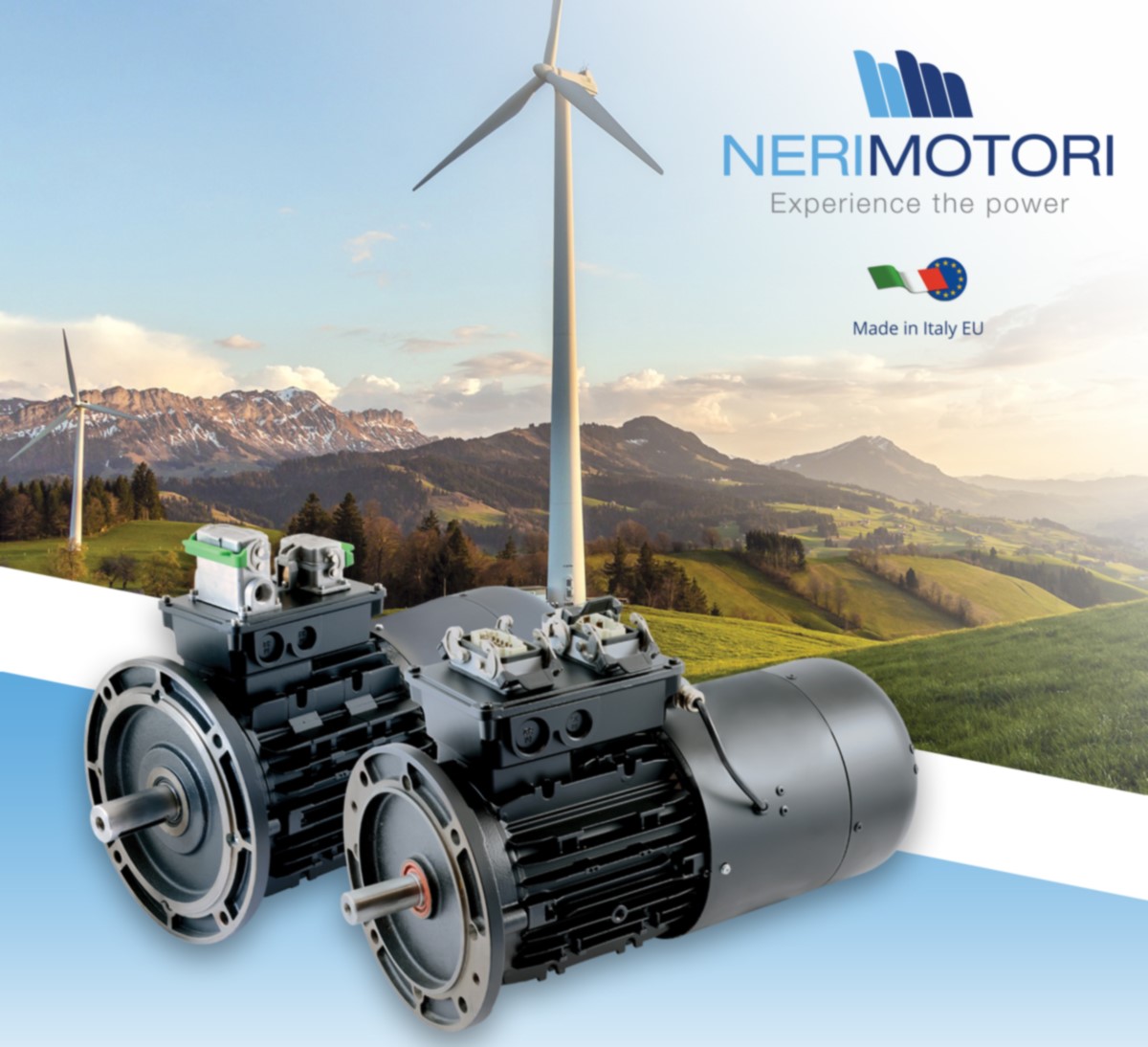 In the coming years, we would like the governments to keep promoting and encouraging the entire renewable energy sector.

In this specific case, we hope that the wind market can become known and grow in countries where it is not yet widespread and that the technologies at the service of this sector will keep increasing their cutting-edge features to guarantee the achievement of the final goal: to fight against global warming and the consumption of fossil fuels.

Many states are still using a large amount of fuels: the entire wind sector should therefore commit itself to proposing interesting solutions for these countries. Even our company is trying to be of use for this truly great cause.
What does Europe need to do if it wishes to stay competitive with emerging international markets?
From my point of view, Europe should encourage local builders in terms of know-how, technologies and upgrades. In our experience, we have ascertained that it is essential to be updated and draw on highly specialised knowledge, through collaboration with universities, for example. We need motivated people who believe in the values of environmental sustainability and renewable energy from whom to take inspiration for new ideas and visions.
How does WindEurope membership benefit your organisation?
We became a WindEurope member because we believe that WindEurope is an important point of reference for updating our know-how and sharing experience with wind industry experts. We want to build our network throughout the sector to better understand the players that are part of it, to better understand the new needs of the market and those of new customers.
We have invested to participate in Tokyo Wind Expo (Smart Energy Week) and in the WindEnergy Hamburg expo at the Global Wind Summit, to demonstrate our capability and vision on future products both in on- and offshore markets.
If we look ten years ahead, what do you hope to have achieved?
Neri Motori has an important short-medium term goal to achieve: to adapt all our structures to higher control and quality standards to increase our expertise. We are evaluating what other investments we can make for our current and future customers to guarantee products that guarantee maximum reliability and safety. In the next few years I expect that we will succeed in increasing our turnover in this market and will be able to become a point of reference for wind turbine manufacturers.
---
Find out more about Neri Motori