Description:
In this workshop organised by WindEurope, European experts from the main companies behind Europe's wind energy deployment so far will exchange views and lessons on how to develop a viable wind financing proposition and align capital with project needs. Topics covered will include:
Re-evaluating wind farm production: what does the new data mean for the financial models in use?
As we look to the future, what are the implications for greenfield projects and asset refinancing?
What are the right actions to ensure that capital is aligned with project needs?
Location:
London, UK
Date and time:
8:30 – 13:00, 2 June 2016
Organised by: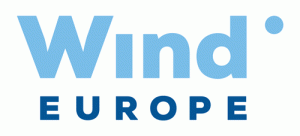 Sponsored by:

Contact:
If you are interested in participation in this workshop, please contact Ariola Mbistrova, Finance Analyst, [email protected]