The 2030 National Energy and Climate Plans (NECPs) are the framework for Member States to outline their climate and energy goals, policies and measures from 2021 to 2030.
The development of these Plans is a legal requirement stemming from the Governance Regulation adopted in December 2018.
The NECPs must give investors and the European Commission a coherent picture of how the European Union is going to fulfil its climate & energy objectives by 2030, in particular the collective 32% renewable energy target.
Member States submitted their draft 2030 NECPs at the end of 2018.
WindEurope is presenting in the infographic on the right a first assessment of the ambition level and the policy measures countries laid out in these Plans.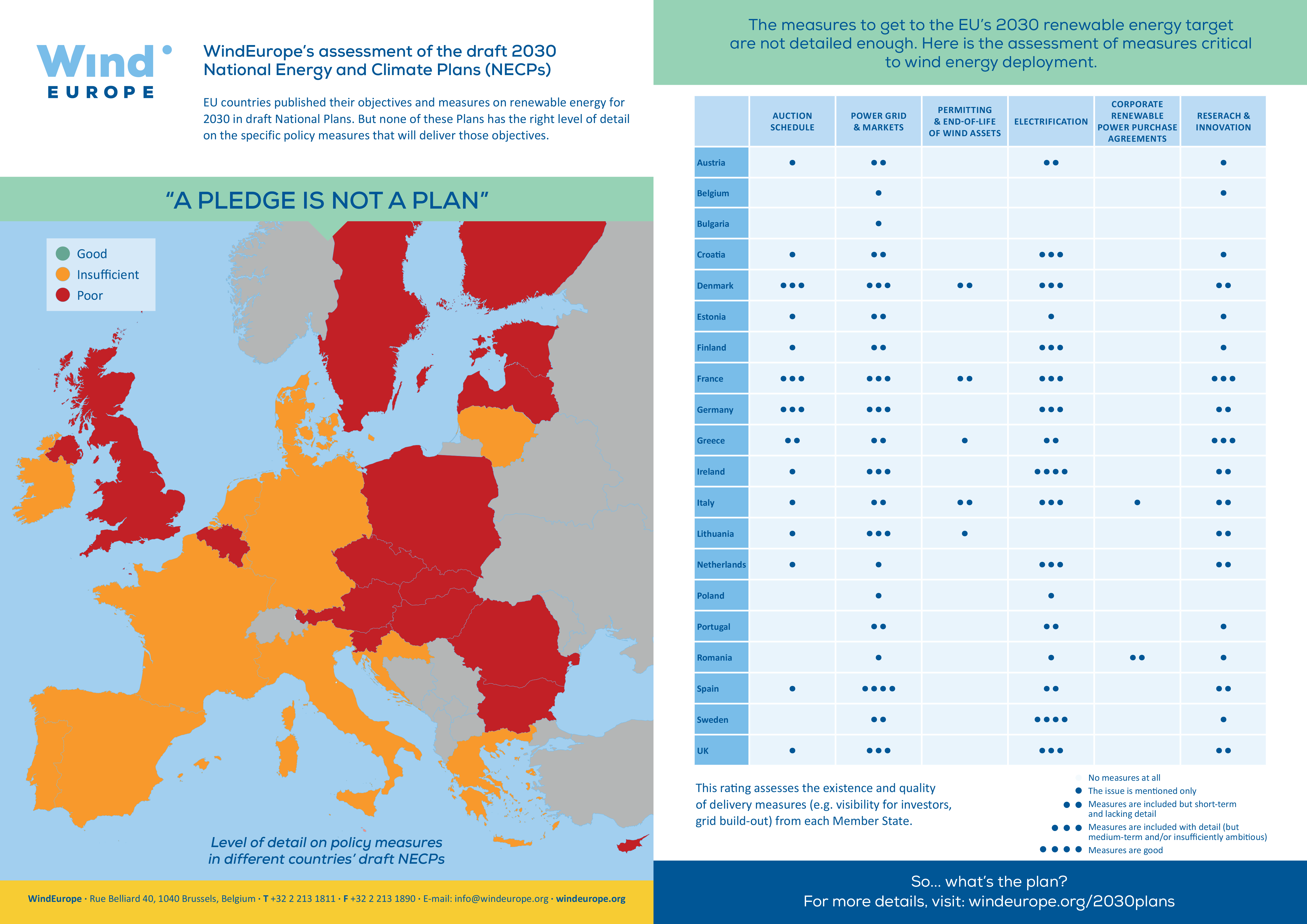 We have looked at and assessed six areas that are key to wind energy deployment in the next decade: auction schedule, power grid and markets, permitting and end-of-life, electrification, corporate renewable PPAs, research and innovation.
And you will see in the table below an overview of the targets and measures submitted by Member States in their draft Plans.
These are only first drafts of the Plans. Member States will now engage in dialogue with the European Commission and national stakeholders in view of making improvements to the drafts.
The Plans must be finalised by 31 December 2019.
Overview of the targets and measures in the draft 2030 National Energy and Climate Plans
Disclaimer: The presented information is subject to modifications. WindEurope is still processing the English versions of the draft Plans which have been made available only recently.