The wind industry needs fresh voices and new ideas to fulfil its potential
The wind industry never rests – we're always on the move. Join us at the Startup Pavilion where you'll meet the newest names and faces driving innovation and leading breakthroughs right across our sector.
Make sure to vote for your favourite!
Scroll down and read the descriptions below, check out the video pitches and vote for your favourite startup!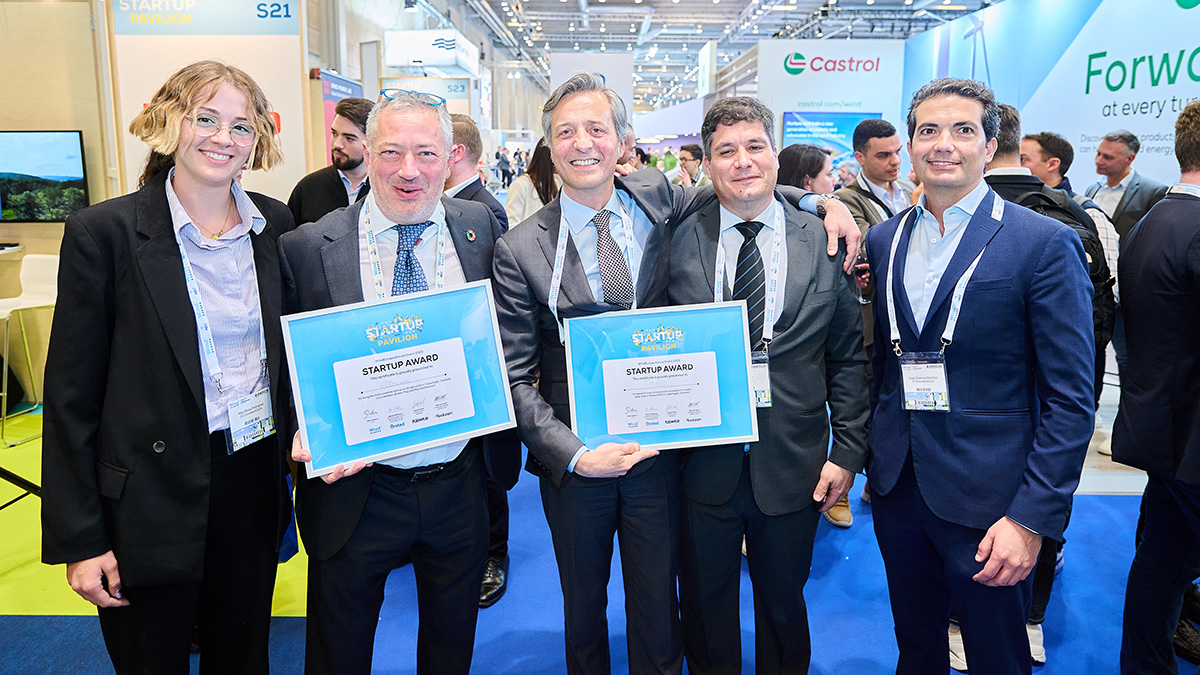 Startup Award winners announced!
Congratulations to the two winners of the Startup Awards: ECOncrete (Overall winner, left) and n9ve – Nature, Ocean and Value (Public vote winner, right)
Scroll down to find out more about their winning solutions.
Questions?
For any questions on the Statup Pavilion, please contact Mia Dragojlovic.