It's time to speed up permitting. More permitted wind projects can spark investment in scale, while faster permitting for industry and infrastructure can accelerate growth. For a future where European energy is more resilient, sustainable and secure, we need to start with solving our permitting challenge.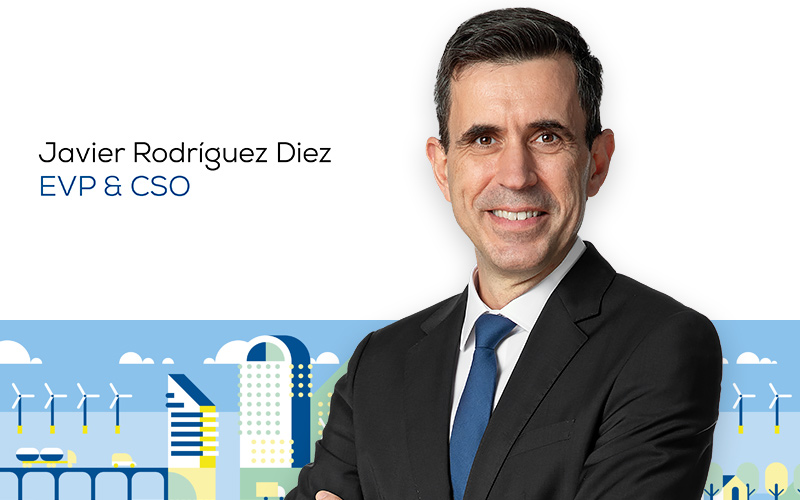 Q&A
with Javier Rodríguez Diez, EVP & CSO
What is the most pressing priority for your company today?
At Vestas, we sit in a very unique part of the wind energy value chain; as a technology provider, we're acutely aware of the disconnect between climate ambitions and the reality of the wind energy industry. Without the ability to predict growth and invest in scale, we simply can't scale up pipeline of solutions needed to drive decarbonisation. Overcoming the permitting challenge is the key to overcome this hurdle. With more ambitions becoming permits, and permits becoming projects, we can secure the volumes we need to unlock an exponential growth trajectory for wind energy. And with more visibility on project volumes, we can get the wheels of our scalability journey turning quickly across our business.
How does Vestas contribute in addressing this issue?
We are planning for scale at every corner of our business. It's baked into the design of our technology, our manufacturing footprint, our approach to Service, digitalisation and project development. Europe's decarbonisation journey simply cannot accelerate if we don't have the right technology, and the right expertise to deliver the solutions we need. A fully decarbonised energy system will be uncharted territory for us, and at Vestas, we are working to ensure that our technology and our expertise can be a beacon for those navigating this new arena. When that said, we also know that we need close collaboration across the value chain to succeed.
What do you like about the wind industry?
I do not just "like" our industry, I love it! I grew up in the renewable industry and it has been a pleasure to see us develop tremendously as a company and as an industry. The first Vestas project, I was part of, was a 15 MW project with 20 turbines, and today our most powerful turbine, the V236, has 15 MW. I am extremely proud to play a small part in powering a brighter future for my three kids and the rest of our younger generations across the world.
It's time to build a stronger supply chain for European wind energy. We need a new approach to auctions, to promote business cases that allow our supply chain to scale. Beyond this, we need to solve the shortages across infrastructure, supplies and talent.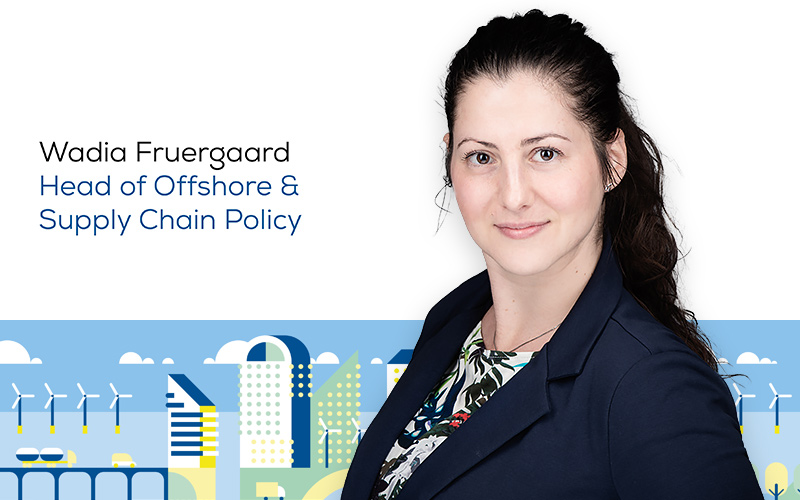 Q&A
with Wadia Fruergaard, Head of Offshore & Supply Chain Policy
Tell us about your job at Vestas
As Head of Offshore and Supply Chain policy at Vestas, my job is about navigating the constantly shifting environment of energy and industrial policy. The past year has been particularly exciting, as the role of energy policy has grown to encompass security, and resilience against our shifting geopolitical landscape.

Reaching renewable energy targets right now is a scaling challenge. I work closely with policymakers and key partners for Vestas to ensure that we have the best possible business environment in place to build scale, and the right market environment around us to succeed as an industry. This involves discussing how we can rethink auction design to enable healthier business cases across the wind energy value chain, and collaborating with local and national authorities to align on the best way forward.
What are the key issues you and your team are trying to overcome?
There is essentially one question that keeps me up at night; how are we to scale the offshore industry to meet EU ambitions?

There's a bit of misconception around this question right now. At the industry level, we are ready to act fast; it takes roughly two to three years to set up a new manufacturing facility to support a promising offshore wind value chain. What will hold us back however is the delay between ambition and actual projects to bid on, and infrastructure; ports, grids, securing enough vessels to install our wind projects. These things can take as long as a decade to establish, and right now, the rate of progress is deeply concerning for my team and I. Not to underestimate, we also have a huge journey ahead to train enough skilled talents to support our decarbonisation journey in Europe.
What do you like about the wind industry?
In offshore wind right now, we are standing at the epicentre of an enormous seismic shift for our global energy system. A decade from now, I've no doubt that the industry will have grown into a well-oiled machine, with industrial processes ticking along at great scale. Right now however, we are only just beginning this journey, and being in this moment feels both thrilling and terrifying. As an industry, we are a tiny fraction of the size we need to be, and to grow, every individual working in this must be an entrepreneur at heart. We must innovate, think on our feet, embrace constant change, and absorb the impact of huge challenges. I believe that we won't be able to fully appreciate the magnitude of what we've accomplished until we're able to look back in ten years.