Stakeholder workshop on Park Layout and Site Investigation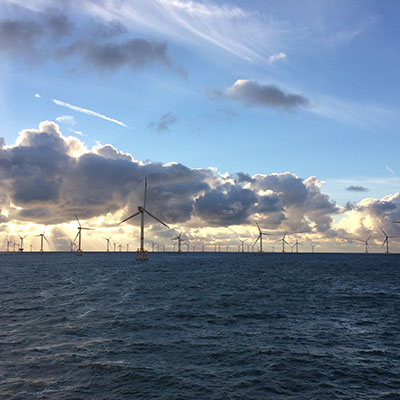 Stakeholder workshop on Park Layout and Site Investigation
When: Wednesday 3 April, 09:00 – 12:15
Where: Room 6, Level 5
Open to: Participation is free of charge for government representatives, but a pass for the main event is required. Please send your confirmation by 15th of March to

[email protected]

.
---
Following the Political Declaration on Energy Cooperation between the North Seas Countries of June 2016, ten European countries have founded a joint initiative to facilitate the further cost-effective deployment of offshore renewable energy. The declaration is supplemented by a work program from 2016 to summer 2019 that covers four main areas. Each of these areas is assigned to a specific support group (SG).
The support group we will focus on for this meeting is "Standards, technical rules and regulations in the offshore wind sector (SG 4)"
The work program for SG4 consists of several subjects, among others Park Layout and Site Investigation. An exchange of best practice about Park Layout and Site Investigation within SG 4 contributes to the overall objective of the Energy Cooperation. In the support group first impressions have been collected which we should like to discuss in the workshop with stakeholders. Objectives of the workshop in general are:
Exchange of best practices among participants
Identification of barriers to cost reduction and possible improvements in regulation
The Park Layout work package focuses on the question which factors are relevant for the park layout, what kind of regulation influences park layout and identify possibilities for further cost reduction in the field of park layout.
The Site Investigation work package focuses on four key questions on the applied practice of site investigation, the relevant rules in each country, the advantages and disadvantages of the procedures in each country, and possible future adjustments as far as reasonably possible.
In each of the sessions, the relevant findings are presented, followed by concise impulse presentations on special topics by experts. The participants are invited to actively participate in the subsequent discussion to reflect all relevant perspectives.

Programme
9.00 – 10.15: Part 1, Park Layout, chair: Bram van der Wees (NL)
10.15 – 10.45: Coffee Break
10.45 – 12.15: Part 2, Site Investigation, chair: Kirsten Adlunger (GER)
Participation is free of charge for government representatives, but an admission ticket to the WindEurope Conference & Exhibition is required.