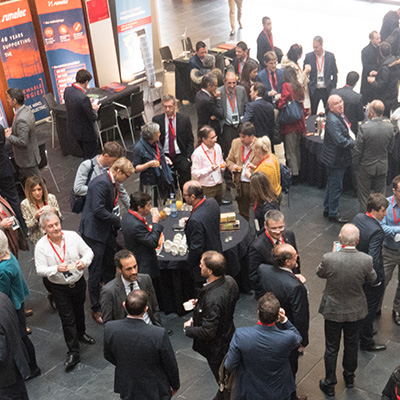 Navarra networking event
When: Wednesday 3 April, 13:00 – 15:00
Where: Atrium 1, level 1
Open to: Contact

[email protected]

for information on how to register (deadline 15 March)
---
Navarra has played a historic role as a pioneer region in the production of renewable energies. The great technological and industrial commitment made has led to the current situation: wind energy already satisfies 78.85% of the electricity consumption in the region. In addition, 23.1% of energy production in Navarra comes from renewable sources, thus surpassing the 20% target set by the European Union for 2020.
The Government of Navarra and Enercluster – Wind Energy Cluster in Navarra – are hosting this meeting which will bring together institutions and companies from Navarra with other European and global reference companies, institutions, customers and suppliers.
The event will consist of a brief presentation of Navarra as a leading region on renewable energies and a networking cocktail. This is a great opportunity to meet the main companies in Navarra and enjoy networking in a relaxed ambiance.
Contact [email protected] for information on how to register (deadline March 15)
---
Organised by