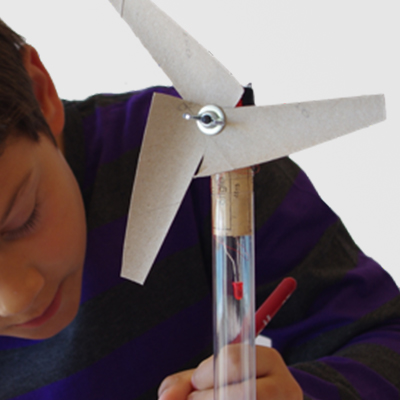 Kinderwind: the wind energy lab for kids
When: 2 – 4 April
Time: 3 groups per day
9:00 – 11:00
11:00 – 13:00
15:00 – 17:00
Where: Hall 1
Open to: Students of 5th grade primary and up to 4th ESO (from 10-15 years old)
Languages: Spanish and English
---
The WindEurope 2019 Conference & Exhibition is all about delivering a clean future to the coming generations. That's why we're putting kids centre stage in Hall 1 of the exhibition area throughout the event.
Kinderwind is a hands-on, thrilling and fun initiative to get kids (and the general public) excited about wind energy.
Using recycled material, kids form small teams to construct their own turbines.
Pretty cool, right?
But here's the best part: these hand-built turbines will actually generate electricity!
We'll be testing these model turbines in a small wind tunnel – and the best team wins a prize!
Places are already fully booked.
Contact [email protected], +34 609 580 651.
---