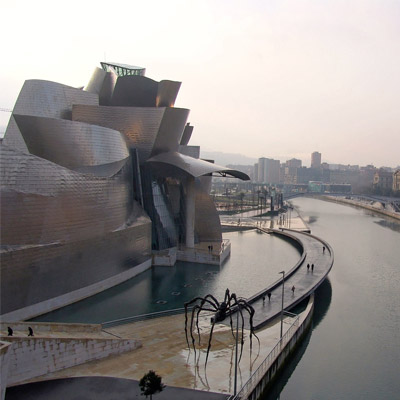 When: Wednesday 3 April, 20:30 – 23:30
Where: Guggenheim Museum, Bilbao
Dress code: Business attire
The Gala dinner is now sold out.
---
The venue which is attributed for starting the phenomenon "the Bilbao effect", is a beautifully constructed masterpiece by Canadian-American architect Frank Gehry.
The evening's programme will consist of private tours of the museum's contemporary art collections, a gastronomical experience, and exclusive networking with the who's who of wind.
Programme for the evening
20:30 – 21:30: Exclusive tours of the museum
21:30 – 23:30: Seated dinner in the atrium
Note: guests to arrange transport to and from the dinner
This will be a late dinner starting at 21:00. Guided tours will be organised from 20:00 to 21:00.
---
Sponsored by
Hosted by