Ignacio Galan, Chairman and Chief Executive Officer, Iberdrola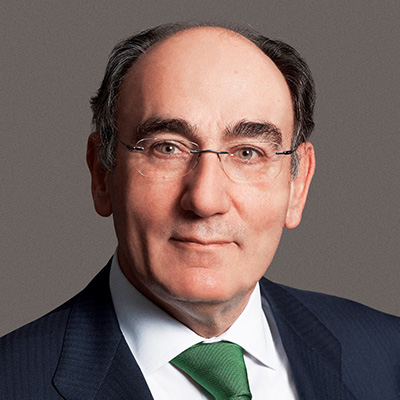 In your opinion, what benefits does wind energy bring to people (workers, communities, etc.)?
Wind energy provides clean, reliable and efficient electricity and its contribution will be essential to fight climate change and air pollution, two of the key concerns in our communities. The manufacturing, construction and operation of windfarms also help to strengthen national, regional and local economies, supporting economic and social development in all communities –some of them rural or remote. It creates high-quality jobs and training opportunities across the entire supply chain.
Why should EU policymakers put wind energy at the top of their agenda today?
The 'Clean Energy for All Europeans' Package and the Long-term decarbonisation strategy set a clear target for the European energy industry. All clean energies will be necessary, and wind energy has demonstrated for years that it can play a crucial role in Europe's climate action. On top of that, the wind sector will continue to promote the reindustrialization of Europe and is a platform for technological innovation. Both are key priorities of the European Commission.
Looking forward, how can wind energy deliver a clean economy for Europe?
Europe needs more wind energy as a key enabler of the energy transition, providing reliable, competitive and sustainable electricity. Onshore wind is already a cost-effective and mature technology, and offshore wind has sharply decreased its costs in a very short time. Both are perfectly suited to decarbonising the electricity system and fighting climate change.
Finally, can you tell us one thing you're excited about for the Bilbao event this April?
Our 100-year history of renewable energies started here, in Bilbao, where we have Iberdrola´s headquarters. This is a prime example of a forward-looking, sustainable city spearheading the energy transition. Cities are shaping our future, and Bilbao is a fitting host for Europe´s green energy pioneers.
---
Find out more about Iberdrola