3 May 2016
BusinessEurope delegation visits trailblazing Enercon storage project at Hannover Messe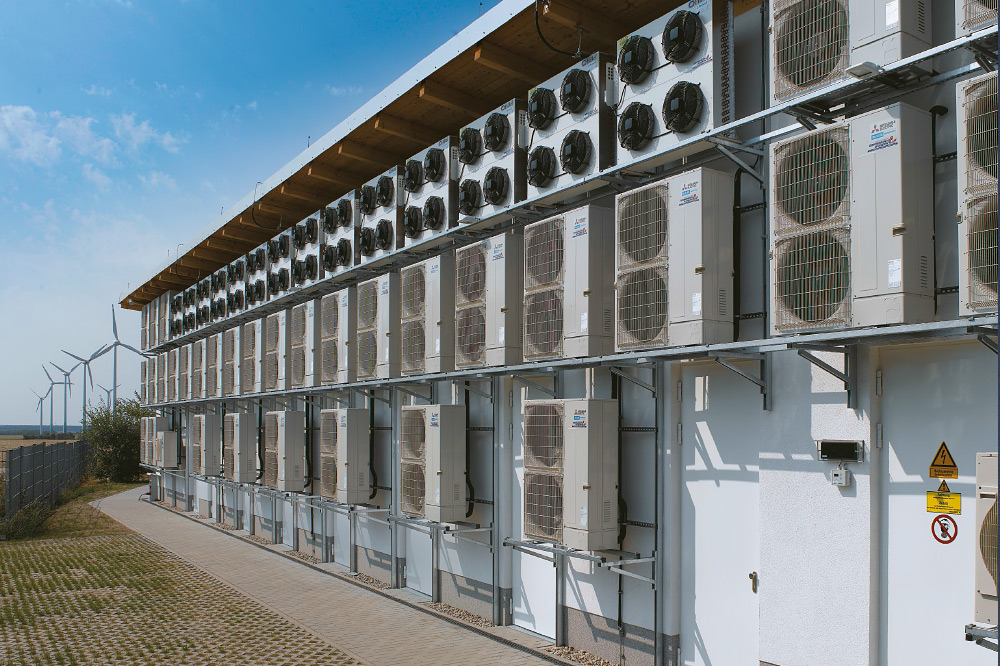 "Industry 4.0" opens up entirely new opportunities, said German Chancellor Angela Merkel when she inaugurated the Hannover Messe together with US President Barack Obama. To show the opportunities that lie in the wind energy sector, CEO Giles Dickson took BusinessEurope's Industrial Affairs Committee to visit Enercon's stand at the world's biggest trade fair.
Over 5,000 exhibitors showed how digitisation is changing industrial and energy production. Among them was WindEurope market leader Enercon which was promoting its new battery energy storage offering for wind farms. The control system has a capacity of 10.8 MWh, comprises 3,360 lithium-ion storage modules and can provide balancing power in a matter of seconds. The technology is already helping to balance the transmission grid operated by German TSO 50Hertz following its installation at the Feldheim wind farm. When deployed more widely it could prove crucial to manage the variability of wind, which is a central challenge in the functioning of Europe's electricity markets. The Feldheim project has had financial support from the European Regional Development Fund.
It was good to be able to show BusinessEurope that wind is working hard to meet its balancing responsibilities and contribute to the better functioning of Europe's electricity markets.