Visit the WindEurope stand
WindEurope has two stands in Hall B1 – find us at B1.OG.311 and B1.OG.211 in the halls of WindEnergy Hamburg
The WindEurope stands will be key meeting points for anyone working in the wind industry.
Our team looks forward to welcoming you there.
WindEurope Stand B1.OG.311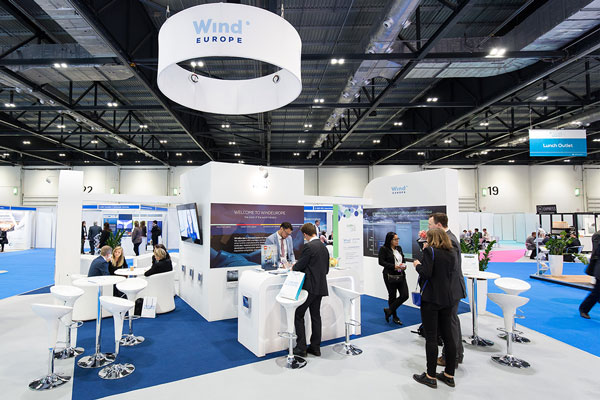 Pass by to:
WindEurope Stage B1.OG.211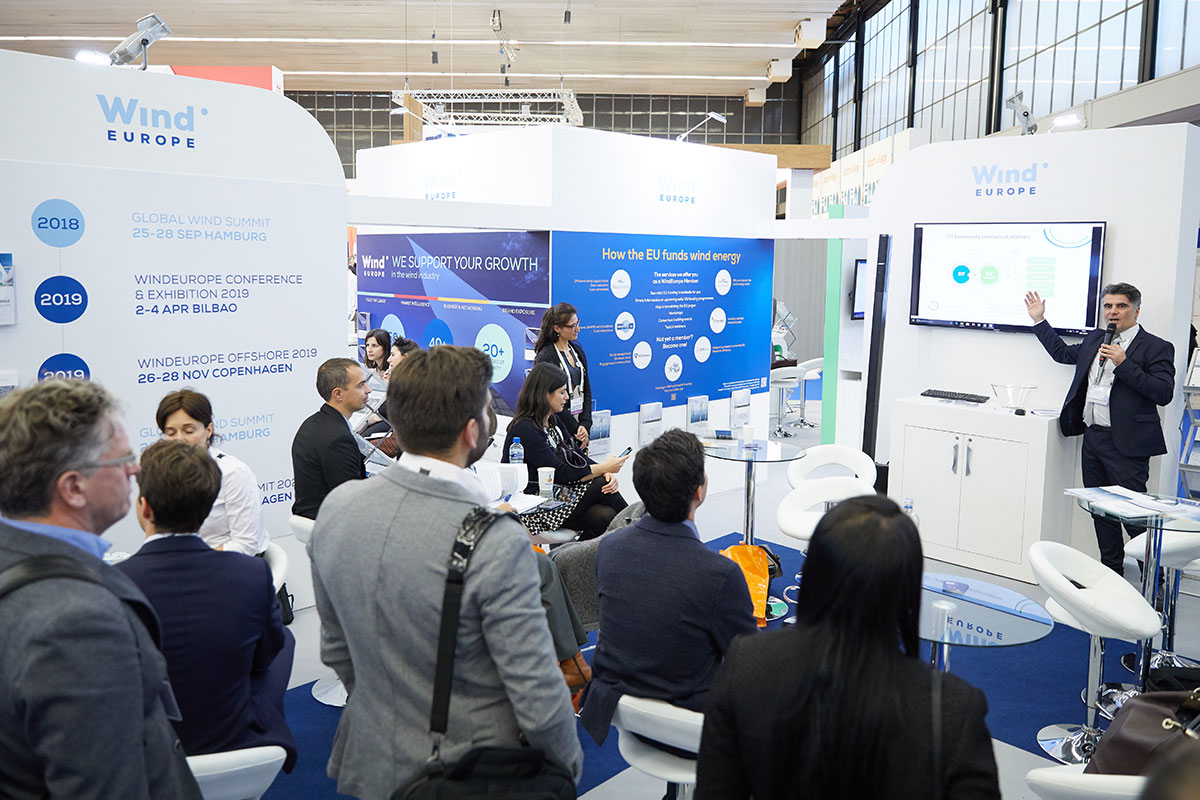 Hear presentations on:
Updates and trends in wind energy
How to access EU project funding
Developments in non-EU markets
Winner announcements on Hack the Wind and Wind Challenge – The battle for life extension…
… and much more.
WindEurope Stage Agenda
WindEurope presentation
WindEurope events
Other events
WindEurope lounge
Tuesday 25 Sep

Wednesday 26 Sep

Thursday 27 Sep

Friday 28 Sep

9:00 – 9:30
9:30 – 10:00

WindEurope – how do we support your growth in the wind industry ?

WindEurope – how do we support your growth in the wind industry ?

WindEurope – how do we support your growth in the wind industry ?

10:00 – 10:30

A new dawn in South Africa – Windaba 2018

10:30 – 11:00

Carrying your voice in the political arena

Carrying your voice in the political arena

Carrying your voice in the political arena

11:00 – 11:30
11:30 – 12:00

WindEurope events : what's coming next? (2018-2019)

WindEurope events : what's coming next? (2018-2019)

WindEurope events : what's coming next? (2018-2019)

WindEurope events : what's coming next? (2018-2019)

12:00 – 12:30
12:30 – 13:00

Spanish market update

China: Insights into the world's largest wind power market

80% wind in Denmark by 2030 – Hitting the wall or bridging the gap?

Status Quo and positions of the Offshore Wind Industry

13:00 – 13:30
13:30 – 14:00

Status Quo and positions of the Offshore Wind Industry

Research & Innovation – shaping Europe's funding priorities for wind energy

14:00 – 14:30

Wind Energy in Europe: Outlook to 2022

Wind Energy in Europe: Outlook to 2022

Wind Energy in Europe: Outlook to 2022

14:30 – 15:00

An innovation ecosystem for the wind sector

15:00 – 15:30

Wind Energy in France: the New Eldorado in Europe?

Hackathon winner announcement
15:30 – 16:00
Research & Innovation – shaping Europe's funding priorities for wind energy
16:00 – 16:30

Wind Challenge – winners announcement

16:30 – 17:00

Press conference: the prospects for offshore wind in Poland

17:00 – 17:30

WindEurope Stand party and ports platform drinks

17:30 – 18:00
18:00 – 18:30
18:30 – 19:00
Arrange a meeting with us
Membership team
Events & Sales team