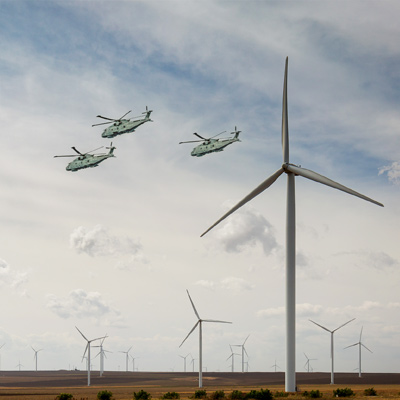 When: 26 September 2018 , 13:00 – 17:00
Where: Kopenhagen 1
---
WindEurope and RenewableUK are jointly organising the third edition of the "Wind Energy and Aviation" event. The aim of the event is to share experience and good practices on the co-existence of aviation and wind farms.
A significant number of wind farms face objections from aviation stakeholders. By sharing best practices, we would like to showcase how leadership and collaboration can create opportunities to overcome the challenges for wind energy and aviation sectors to co-exist at national level and develop close harmonisation across Europe. The specific issues we will cover at the workshop are:
Best practices on latest available aviation surveillance technology;
On and offshore wind turbines' lighting and marking;
Assessment of different Member State requirements;
Analysis of the potential for harmonisation in order to reduce project costs.
See the agenda
---
Sponsored by:
---
Presentations