Future of Offshore Wind in Poland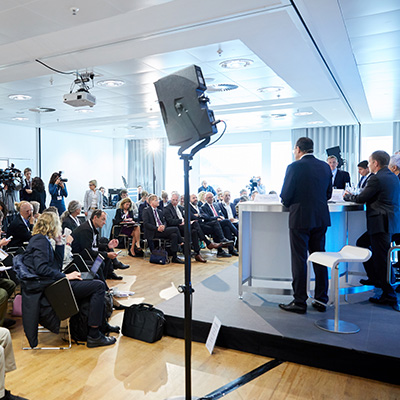 When: Tuesday 26 November, 15:30 – 17:30
Where: WindEurope Stand E-D21
Open to: All registered participants
Offshore wind will be one of the pillars of the Polish energy sector transition. The Polish Government plans to have over 10 GW of offshore wind capacity in the Baltic Sea by 2040. It is expected that the first energy from offshore wind will be delivered to the grid in 2025–2026. Building offshore in Poland from scratch will be a challenge. However, more and more players are noticing huge opportunities for this market and the great wind conditions in the Baltic Sea. Numerous contracts and deals have been signed in recent months, including both Polish and European offshore players. This press briefing will offer an outlook on the prospects for offshore in Poland.
The speakers include:
Monika Morawiecka, CEO, PGE Baltica
Jarosław Dybowski, Executive Director for Energy, PKN Orlen
Michał Michalski, CEO, Polenergia
Janusz Gajowiecki, President, Polish Wind Energy Association
The discussion will be moderated by Małgosia Bartosik, Deputy CEO, WindEurope

Afterwards there will be an opportunity to discuss in detail Poland's plans during a reception organised by the Polish Wind Energy Association (16:15-17:30), also at the WindEurope stand.
---
Networking reception partner