Offshore wind farm visits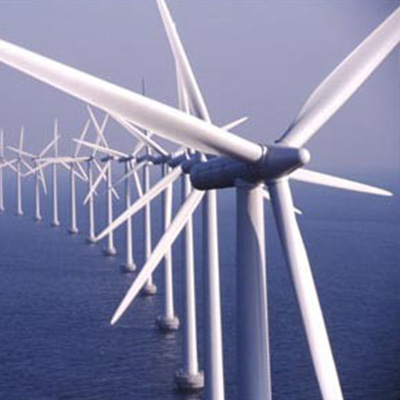 Offshore wind farm visits
When: Tuesday 26 – Thursday 28 November, 13:00 – 16:00
Where: Departure from Bella Center, Reception Desk
Open to: Registered participants with additional registration here
Cost: 50 EUR excl. VAT
---
State of Green offers you the opportunity to experience Danish solutions in the field of energy, climate adaptation and environment.
A tour offers you a chance to take advantage of the lessons learned by Danish companies and institutions, enabling you to strengthen your market position and find solutions to the challenges of your industry and society.
State of Green organises technical visits and business meetings with leading companies, politicians and industry experts in Denmark.
The bus will depart from Bella Center at 13:00.
Register now
See full agenda
---
Organised by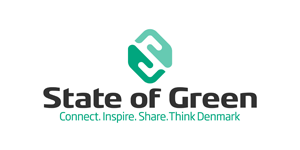 Tuesday 26 November

13:00

Transfer from Bella Center to Nordhavn

Departure point: Bella Center Copenhagen, Reception Desk in the Entrance area of the conference center
Center Boulevard 5
DK – 2300 Copenhagen

Contact: Martha Marriner, project manager

Phone: +45 22 49 65 10

13:00 – 16:00

Boat tour to Middelgrunden Offshore Wind Farm with participation from Wind Denmark

The Middelgrunden offshore wind farm is one of the first offshore wind farms in the world. It has a total capacity of 40 MW and the park consists of 20 Bonus turbines each with a power of 2 MW.

The Middelgrunden offshore wind farm provides 3 per cent of the electricity consumption in Copenhagen.

Ten of the wind turbines are owned by the energy company Ørsted and the remaining ten belong to a co-operative . This means that a number of Copenhagen citizens own a share of the turbines. More than 90 per cent of all offshore wind turbines worldwide were manufactured by Danish companies. Offshore wind power requires specialized expertise and Danish companies have vast experience in meeting the challenges of constructing offshore wind power plants.

The tour includes a presentation by a representative from Wind Denmark

Location: Lautrupkaj 1, 2100 Copenhagen Ø

Contact: Martha Marriner, project manager

Phone: +45 22 49 65 10
Wednesday 27 November

13:00

Transfer from Bella Center to Nordhavn

Departure point: Bella Center Copenhagen, Reception Desk in the Entrance area of the conference center
Center Boulevard 5
DK – 2300 Copenhagen

Contact: Martha Marriner, project manager

Phone: +45 22 49 65 10

13:00 – 16:00

Boat tour to Middelgrunden Offshore Wind Farm with participation from Wind Denmark

The Middelgrunden offshore wind farm is one of the first offshore wind farms in the world. It has a total capacity of 40 MW and the park consists of 20 Bonus turbines each with a power of 2 MW.

The Middelgrunden offshore wind farm provides 3 per cent of the electricity consumption in Copenhagen.

Ten of the wind turbines are owned by the energy company Ørsted and the remaining ten belong to a co-operative . This means that a number of Copenhagen citizens own a share of the turbines. More than 90 per cent of all offshore wind turbines worldwide were manufactured by Danish companies. Offshore wind power requires specialized expertise and Danish companies have vast experience in meeting the challenges of constructing offshore wind power plants.

The tour includes a presentation by a representative from Wind Denmark

Location: Lautrupkaj 1, 2100 Copenhagen Ø

Contact: Martha Marriner, project manager

Phone: +45 22 49 65 10
Thursday 28 November

13:00

Transfer from Bella Center to Nordhavn

Departure point: Bella Center Copenhagen, Reception Desk in the Entrance area of the conference center
Center Boulevard 5
DK – 2300 Copenhagen

Contact: Martha Marriner, project manager

Phone: +45 22 49 65 10

13:00 – 16:00

Boat tour to Middelgrunden Offshore Wind Farm with participation from Wind Denmark

The Middelgrunden offshore wind farm is one of the first offshore wind farms in the world. It has a total capacity of 40 MW and the park consists of 20 Bonus turbines each with a power of 2 MW.

The Middelgrunden offshore wind farm provides 3 per cent of the electricity consumption in Copenhagen.

Ten of the wind turbines are owned by the energy company Ørsted and the remaining ten belong to a co-operative . This means that a number of Copenhagen citizens own a share of the turbines. More than 90 per cent of all offshore wind turbines worldwide were manufactured by Danish companies. Offshore wind power requires specialized expertise and Danish companies have vast experience in meeting the challenges of constructing offshore wind power plants.

The tour includes a presentation by a representative from Wind Denmark

Location: Lautrupkaj 1, 2100 Copenhagen Ø

Contact: Martha Marriner, project manager

Phone: +45 22 49 65 10