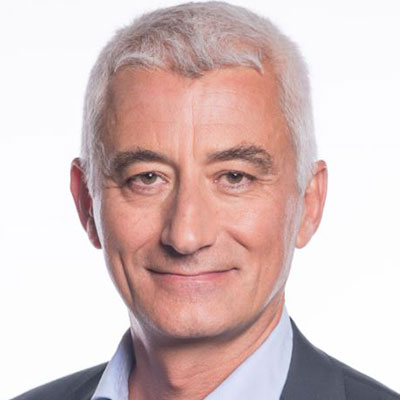 Biography
Thierry Lepercq (56) has been Executive Vice President in charge of Research, Technology and Innovation at Engie since 2016.
His efforts are focused on disruptive business models in such areas dispatchable renewables, electric mobility, energy communities and hydrogen. His mission is to help prepare the Group for the incoming Big Bang of decentralization, decarbonization and digitalization.
A graduate from HEC Paris, Thierry Lepercq has worked for 20 years in the financing of technologies, first at Bankers Trust in New York, then at Bank Arjil (Lagardère group), and finally at Oddo & Cie. In 1999 he created NetsCapital, an investment bank dedicated to information technologies, then in 2004 REI, a think tank specialized in innovation in the energy industry.
From 2006 onwards, he was the president and co-founder of Solairedirect, a global pioneer in competitive solar electricity, acquired by Engie in 2015.