Last stands available for the world's largest wind energy gathering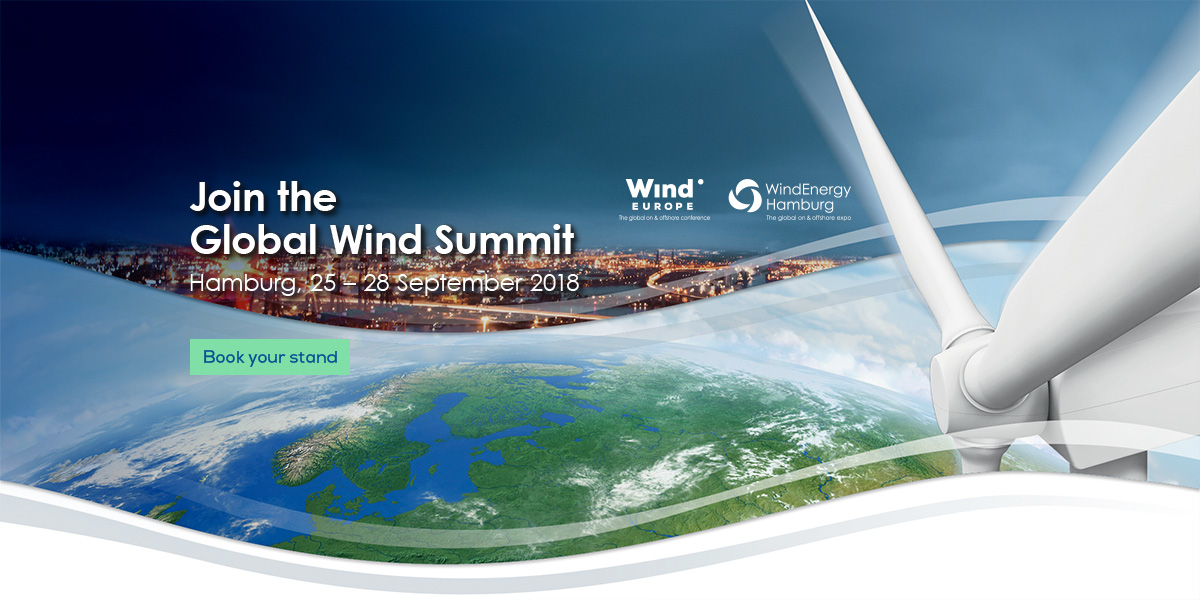 Time is running out if you haven't booked your stand for the Global Wind Summit 2018!
The Global Wind Summit is the world's largest wind energy gathering:
35,000 people from 50 countries
More than 1,400 exhibitors from 34 countries
More than 500 oral and poster presentations by top experts from all around the globe
This event combines WindEnergy Hamburg, the world's leading wind energy expo, and the WindEurope Conference, where industry experts will put you at the forefront of market, political and technological innovations.
Only a few exhibition spaces remain for the WindEnergy Hamburg expo. This is where market leaders and emerging players from all over the world will meet, network and do business.
Do not miss your chance to maximise your visibility at this truly global event.
For more information on the expo, please contact Andreas Ardheim.
Book your stand