Call for abstracts extended to 15 April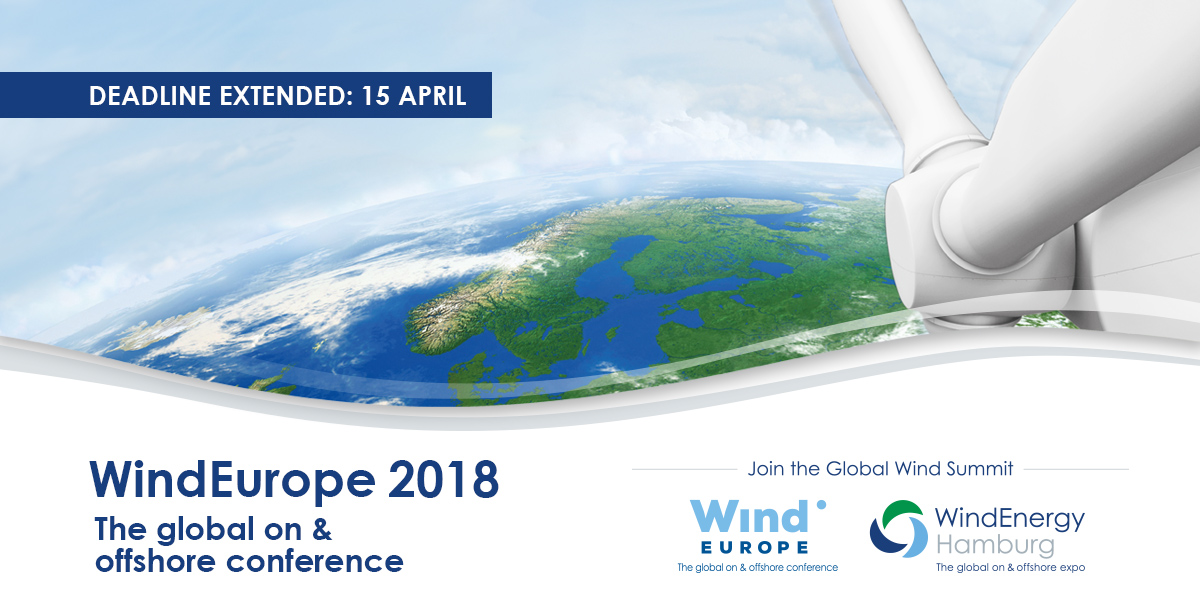 Due to high demand, we are extending the deadline to submit abstracts to Sunday 15 April, end of day.
Make your voice heard throughout the global wind industry by participating in the WindEurope Conference at the Global Wind Summit. With 35,000 visitors from more than 50 countries, presenting at this event is the ideal way to maximise the global impact of your expertise.
We are seeking contributors on the following topics:
Assessing the wind resource and turbine performance
Developments in turbine technology
Digitalisation
End of life issues
Environmental impacts, social acceptance & spatial planning
Financing wind energy
Health & safety
Installation and logistics
Integrating wind into the energy system
Operations and Maintenance
Supply chain and procurement
Using wind to decarbonise heating, transport and other sectors
For more details on the scope of individual topics download the full list of topics.
What's new in 2018?
new topics: digitalisation, using wind to decarbonise other sectors, end of life issues
increased visibility for poster presenters, with a poster session per day, including short oral presentations of selected posters.
expanded publications opportunities for scientific presenters.
General abstracts: 
Do you want to present your work at the conference?
See the guidelines     Submit your abstract
 
Scientific abstracts: 
Do you want to present your work at the conference and have it published in a peer-reviewed scientific journal?
See the guidelines     Submit your abstract