Academia and industry: Synergies to boost floating wind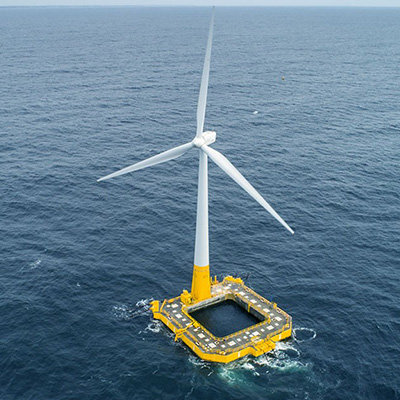 Credits: BW Ideol – Floatgen floating wind turbine
When: Wednesday 6 April, 10:00-14:00 (networking lunch from 13:00 to 14:00)
Where: Room 1A, Level 5
The FLOATECH and FLOAWER H2020 projects are organising a joint event to allow academic and industrial partners to present their findings and enhance discussions with interested people in the field of floating offshore wind.
Under the theme " Academia and industry: Synergies to boost floating wind", the event aims to showcase how academia and industry collaborate in order to help the floating wind sector move faster and safer towards commercial deployment.
The event will start with a brief introduction to both research projects, followed by approximately 1.5 hours of presentations from project partners. The presentation session will be followed by a panel discussion on the future of floating wind in academia and industry. To conclude the day, all participants will be invited to a networking lunch.
---
Brought to you by