Pomerania – a rising wind offshore hub in the Baltic Sea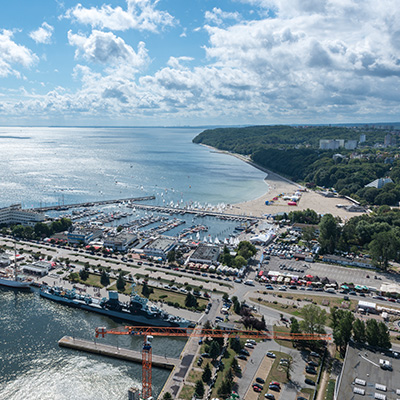 When: Wednesday 6 April, 09:30–12:00
Where: Room 1B, Level 5
There are 6 GW of wind offshore under developments on the Polish coast, with another 5 GW scheduled for installation by 2040. If you add to that the potential of the whole Baltic area, which amounts to over 90 GW by 2050 then there is only one proper conculsion: if you're a part of the wind offshore supply chain, you have to be there.
Pomerania, especially the Tricity region, is a location that truly stands out. Rich shipbuilding experience matched with excellent port infrastructure and developing modern industries offer optimal conditions for business growth.
Pomeranian companies have already been operating in the wind offshore supply chain, and the booming industry in the Baltic Sea will additionally boost business opportunities both in terms of new projects and establishing collaboration between local and foreign suppliers.
At the seminar you will learn more about the wind offshore in the Baltic Sea. Invest in Pomerania along its partners – Basque Trade & Investment, Pomeranian Wind Offshore Platform, and Polish Offshore Wind Energy Society (PTMEW) – will talk about how they can support your business development in Poland.
---
Brought to you by