Catalogue Spanish Wind Industry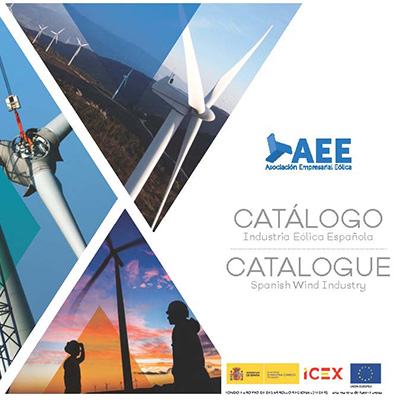 When: Thursday 7 April, 09:30-10:30
Where: Room 2, Level 5
Spanish Wind Association (AEE) and ICEX will make a presentation of Catalogue Spanish Wind Industry.
This publication facilities the identification of companies by their services and products. More than 200 companies have collaborated, a sign of the growth of the wind sector in Spain. Currently, wind power is already the main source of electricity generation in Spain with more than 23% of production,
This data shows the strength and leadership of this technology, which has more than 1,260 wind farms installed in the country, with more than 28.000 MW of total installed power. The wind energy sector employs more than 30.000 professionals, and has more than 250 industrial centers, being a significant success story of industrial and technological development and the supply of clean energy, with a presence in 100% of the value chain.