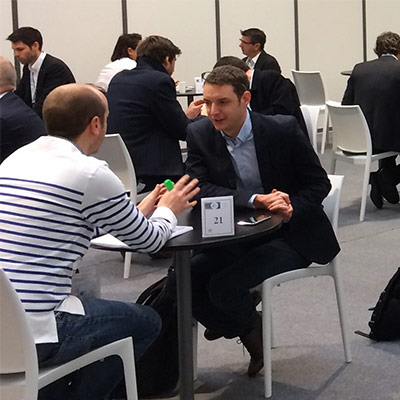 When: Wednesday 29 November 2017, 10:00 – 17:30
Thursday 30 November 2017, 10:00 – 16:30
Where: Amtrium 1 – Ground floor
---
The Wind Energy Matchmaking offers professionals in the onshore and offshore wind energy business a unique opportunity to keep updated on the sector and its actors, and meet qualified contacts in a short amount of time.
The Wind Energy Matchmaking is connected to the WindEurope conference and exhibition 2017 in Amsterdam which is one of Europe's leading wind energy events.
Is your business or organisation in search of new customers, partners or collaborative alliances, or are you specifically looking to explore the wind energy industry in the Netherlands or other countries, you should register for this year's international matchmaking programme.
Register for the Matchmaking
---
Organised by: