Poster Session and Poster Award Ceremony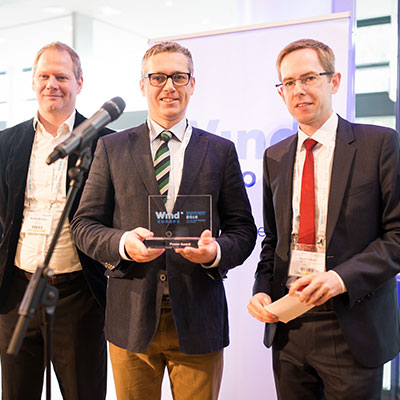 When: Thursday 30 November 2017, 10:45 – 11:30
Where: Poster Area – Top of hall 2
The poster session featured the Poster Awards Ceremony with some morning refreshments. It was the perfect opportunity to meet the poster presenters face to face and discuss their findings.
Following a review of all posters by a committee presided by ForWind Managing Director Stefan Barth, on behalf of the European Academy of Wind Energy (EAWE), the Poster Awards distinguished the following poster authors for their outstanding work:
PO012
A novel method to reduce radar cross section area of rotating wind turbine blades by carbon nanotube cellulose nanocomposite treated glass fiber
Jari Jekkonen, Chairman of the board, Oy Morphona Ltd.
Download poster
PO034
An innovative fire extinguishing system for wind power based on airbag technology
Evrard Borg, Engineer, ArianeGroup
Download poster
PO061
A wind farm operational strategy to optimise primary frequency support
Sara Siniscalchi Minna, PhD student, IREC
Download poster
PO139
Unique data set of fallen ice pieces or thrown from wind turbines
Saskia Bourgeois, Senior expert wind energy, Meteotest
Download poster
PO214
Wave induced ship motion prediction for increased workability of offshore wind farm maintenance and installation
Karel Roozen, co-founder, NextOcean
Download poster
PO292
Performance of two closely spaced turbines on a weather vaning floating platform
Niklas Hummel, Interim CTO, Hexicon AB
Download poster
The laureates all gained a trophy and a free full-event pass for one of WindEurope upcoming events (WindEurope 2018 Conference at the Global Wind Summit in Hamburg or WindEurope Conference and Exhibition 2019 in Bilbao).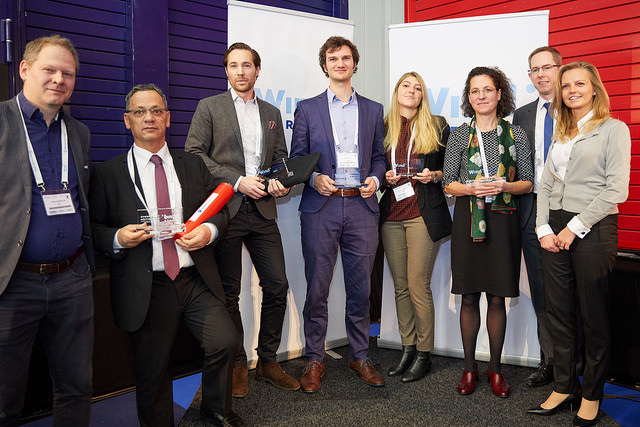 The laureates