North Sea Wind Power Hub Consultation Session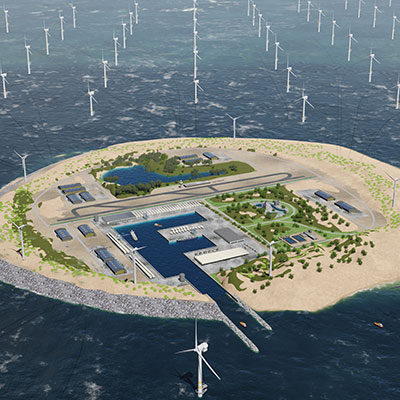 When: Thursday 30 November 2017, 10:00 – 14:00
Where: D403, Elicium – 4th floor
Open to: Upon invitation
---
The vision of a North Sea Wind Power Hub (NSWPH) is about creating an offshore hub for grid connection of large amounts of far offshore wind and interconnectors.   This vision could potentially supply millions of Europeans with renewable energy by 2050 and contribute to a feasible, efficient and affordable energy transition for European consumers.
TenneT TSO B.V. (Netherlands), Energinet (Denmark), TenneT TSO GmbH (Germany) and N.V. Nederlandse Gasunie (Netherlands) have joined forces in exploring and analysing the possible benefits and challenges of a large renewable electricity system in the North Sea, based on a modular 'hub and spoke' principle.
With this session the NSWPH consortium intends to create a common basis of understanding and an opportunity for a first engagement with the key stakeholders on first findings and key questions:
Why the NSWPH project?
Why apply a modular hub and spoke concept?
Why explore the options for an artificial island?
What are possible technology synergies (e.g. power to gas)?
What is next and how to get involved?
This side event is upon invitation only, an event pass is not necessary to enter the room, however should you wish to access the exhibition/ conference afterwards, you must be registered.
---
Organised by: