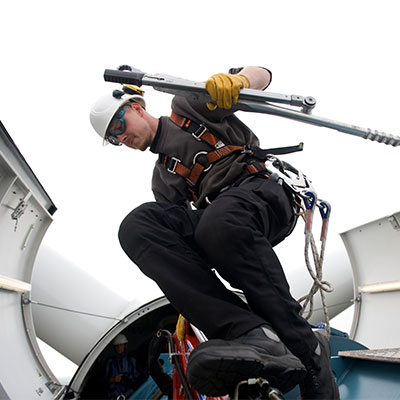 When: Tuesday 28 November 2017, 14:00-18:00
Where: Amtrium 1 – ground floor
Open to: All participants who register using below link
---
The Global Wind Organisation (GWO) is an association of Wind Turbine owners and manufacturers. GWO works globally in the pursuit of common global safety training standards with the aim of supporting the wind industry in building a sustainable, safe and injury-free work environment for the workforce.
As an increasing number of organisations are looking to standardize their safety training, the aim of the side event is to provide a forum for improving the current GWO standards on safety training. Key topics include a session on lessons learned with a focus on incidents and the principles behind the compliance process. Other topics that will be discussed are upcoming safety training standards as well as the future of GWO as an organisation.
Who should attend the GWO event? Training Providers, Certification Bodies, Employers and Duty Holders.
Participate to meet key stakeholders and learn about current and future training standards.
The GWO event is open to all participants who register by clicking here, you do not need an pass to enter this side event. However if you would like to visit the exhibition or conference afterwards, you must buy a pass.
Register now
---
Organised by: