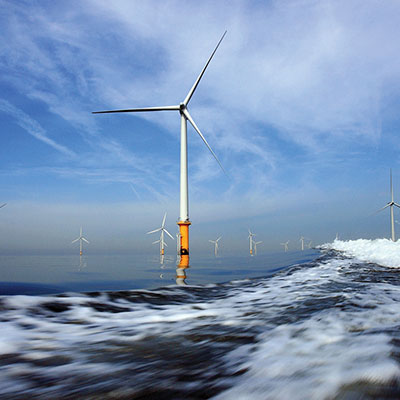 When: Thursday 30 November 2017, 9:00-13:00
Where:
New room name is D203, Elicium 2nd floor
Open to: Upon invitation
---
The European funded Demowind project Wind Farm Control Trials (WFCT) is a multinational collaborative project investigating and testing optimisation strategies of wind farms – including a test at an operational site.
Currently, offshore wind farms are not fully optimized to maximise the energy production of the wind farm as a whole, as each turbine is operated individually to maximize its own power production.
Overall power production could be improved if wind turbines are operated in a coordinated way through Wind Farm Control technologies. Furthermore in addition to yield increase a reduction in loads may be the result.  Conservative estimates suggest an extra revenue for existing and future projects of up €90m for a single wind farm.
In recent years, there has been significant advances wake flow modelling; data processing; and LiDAR technology. These developments, as well as further research of wind farm control strategies and their likely impacts promise effective implementation of WFC strategies.
The purpose of this workshop is to introduce the WFCT project to invited parties; to learn about similar projects taking place globally and to receive feedback on our proposed approach.
This side event is upon invitation only, an event pass is not necessary to enter the room, however should you wish to access the exhibition/ conference afterwards, you must be registered.
---
Organised by: