Big Data in the H2020 Societal Challenge Secure, Clean and Efficient energy: 3rd Workshop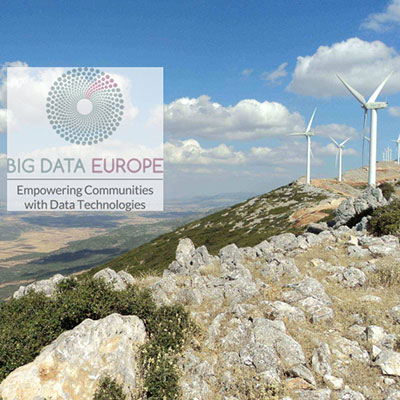 When: Tuesday 28 November 2017, 13:00 – 17:00
Where:
New room name is D203, Elicium 2nd floor
Event agenda
---
Big Data Europe consortium invites you to the third workshop on Big Data in the energy sector on the 28th of November, 2017 in Amsterdam, within the Wind Europe Conference and Exhibition 2017. This workshop will provide a key opportunity for stakeholders in the energy sector to be updated on the latest developments related to BigDataEurope's platform and pilot cases and discuss future application cases for the benefit of the energy community.
The platform targets the facilitation of big data usage in real world examples and will consist of the architecture, components, guidelines and best practices, all tailored according to the community requirements.
The aim of this workshop is the discussion of current and future challenges for data management and analysis in the fields of wind energy, the potential and applicability of the BDE platform for addressing these challenges and the pilot cases for system monitoring and forecasting.
The workshop addresses a wide audience including data users, researchers, developers, IT service providers and institutions in the wind energy domain.
WindEurope Conference and Exhibition event in Amsterdam will be attended by 8,000 wind industry players. The conference will open with high-level politicians and C-level industry leaders debating industry trends and outlook followed by comprehensive program of parallel session featuring general and scientific presentations relating to onshore and offshore wind energy. BDE will be also presented in conference and at CRES exhibition area (1E83).
Workshop Topics
BigDataEurope: Scope and opportunities
BigData technology for energy related applications
Data management and Big Data in Energy domain
System monitoring challenge in Wind Industry
BDE pilot cases in Wind sector
Exploiting BDE platform potential

This event is open to all participants who register by clicking on the button below, you do not need any exhibition or conference pass to enter this side event, however if you wish to visit the main event at any point, you must be registered
Join our side event
Keep updated
---
Organised by: