Baltic Sea Offshore Wind Energy Grid Development 2035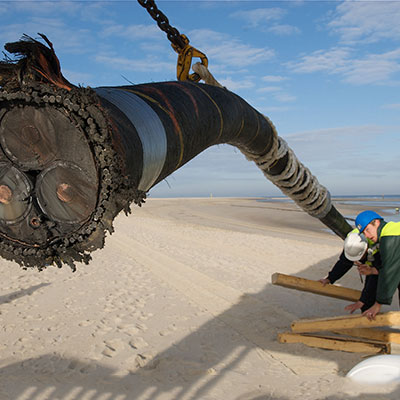 When: Wednesday 29 November 2017, 13:30-16:00
Where:
New room name is D203, Elicium 2nd floor
Open to: All participants who pre-register (for free) using this link
---
Where will the Offshore Wind Energy (OWE) Grid stand in the Baltic Sea region in 2025 or 2035? 
Which markets and countries are frontrunners for offshore grid infrastructure?
What technology needs to be provided?
What are the perspectives of system operations, developers and technology providers?
Where are the prospects for settlement of OWE industry and new businesses?
Answers to these questions, along with presentations and opportunities for discussion will be provided by experts from the Technical University of Denmark (DTU), Deutsche WindGuard GmbH, the Institute for Climate Change, Energy and Mobility (IKEM) and other stakeholders, which are partners of the EU-funded Interreg project Baltic InteGrid – Integrated Baltic Offshore Wind Electricity Grid Development.
The project provides a professional network for expertise exchange and state-of-the-art interdisciplinary research on the optimisation potential of offshore wind energy in the Baltic Sea Region by applying the meshed grid approach.
Who should attend? Experts from the industry, academia and public sector as well as other stakeholders interested in technological and business-related developments with regard to offshore wind energy systems in the Baltic Sea.
This event is open to all participants who register by clicking on the button below, you do not need any exhibition or conference pass to enter this side event, however if you wish to visit the main event at any point, you must be registered.

Registration is on a first come first serve basis and space is limited for up to 50 participants.
Join our side event!
---
Organised by: