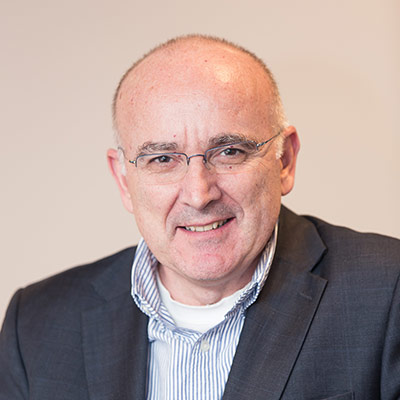 Biography
Alfredo Parres is Group Senior Vice President at ABB, leading renewables business for its Power Grid Division. His role is to lead ABB strategy in this sector and to lead the different business units active in renewables. He is currently based in Madrid (Spain).
In addition to his position in ABB, Alfredo is member of the WindEurope Board and Chair of its System Integration Working Group and its Grid Codes Task Force. He sits also at the ENTSOe Advisory Council representing the renewables sector. He has been active in the wind industry since he joined ABB 17 years ago.
In his current position with ABB he spent 5 years in China where he acquired a deep understanding of the Chinese Wind Industry and was Chair of the Renewable Energy Working Group at the European Union Chamber of Commerce in China.
Alfredo is Spanish citizen, born in Belgium and has engineering and business administration degree from the Université Catholique de Louvain (UCL – Belgium). He is married with 2 children.