Click on a logo to find out about that sponsor – including their programme sessions, posters and contact details!
Go further with Siemens Gamesa Renewable Energy – Premium Sponsor
Siemens Gamesa is a leading supplier of wind power solutions to customers all over the globe. A key player and innovative pioneer in the renewable energy sector, helping to make clean energy more affordable and reliable. We have installed products and technology with a total capacity base of over 100 GW in more than 90 countries. Through its advanced digital capabilities, the company offers one of the broadest product portfolios in the industry as well as industry-leading service solutions for the maintenance and optimization of wind turbines, providing a holistic, lifetime-care service through innovation and digitalization; from technical assistance to complete asset management. And not only for Siemens Gamesa wind turbines but also for third party assets.
Topic: Hybridization – an opportunity for wind farm owners
---
When: Wednesday 19 November, 15:30-16:00
The rapid development of renewable energy has increased demands in terms of integration and value generation. Asset managers face growing complexity but can also benefit from new value streams supporting their core business. We in Siemens Gamesa see hybridization as an enabler to stay relevant in the game, combining multiple power generation sources with storage. Join our expert to find out how we can effectively support you to harvest all the potential this can bring to your business.
Speakers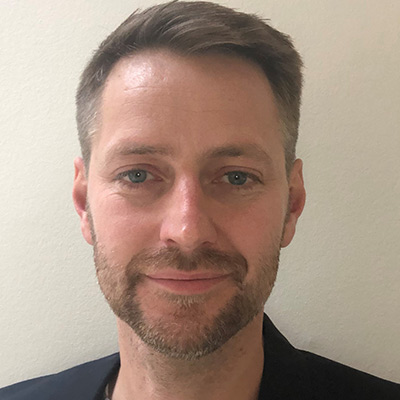 Simon Kristensen
Head of Service R&D, SGRE
Go further with RES – Executive Sponsor
RES is the world's largest independent renewable energy company specialising in onshore and offshore wind, solar, storage and power transmission and distribution.
Pioneers in the industry for 38 years, we have commissioned more than 18 GW of renewable energy projects worldwide and manage a portfolio of 6 GW of operating assets for numerous clients. We understand the unique needs of our customers and have signed 1.6 GW of PPAs, providing access to some of the lowest cost power generation.
RES employs 2,500 people in 10 countries around the world. In France, RES is responsible for more than 850 MW of wind and solar power and employs more than 240 people.
---
Topic: Practical cases of Repowering & Life Extension in France, UK and Ireland
When: Wednesday 18 November, 15:45 – 16:15
Your wind asset has value, but the site on which it is installed has even more!
Repowering Economic demonstration based on a French case of the repowering opportunity
Lessons learnt from implementing Life Extension in the UK&I
What are the development risks of repowering in these countries ?
What are the different PPA schemes in these countries ?
Speakers
Karen Anne Hutton
Head of Repowering and Lifetime Extension, RES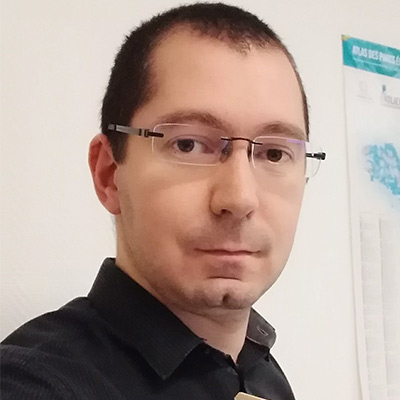 Christophe Soulier
Repowering Manager, RES
Go further with UL – Executive Sponsor
UL is a trusted independent advisory, testing, inspection and certification body for a broad range of industries. Our comprehensive portfolio of renewable energy solutions help stakeholders plan, design, finance, build, invest, operate, maintain, and manage wind both on land and offshore, and solar throughout the project lifecycle and across the value chain.
With offices in over 140 countries, a team of over 500 experts, and 35 years of experience we are well positioned to help mitigate risk and navigate complexities associated with renewable energy to empower successful outcomes.
UL is a market leader in Asset Management consulting solutions: UL digital twins and digital platforms help wind farm owners to understand much better the production and health of their assets and create the basis to maximize the return of the investments.
---
Topic: Loads measurement : refining your model for lifetime assessment
When: Thursday 19 November, 14:30-15:30
How can operators go beyond the analytical analysis and inspection to further control the lifetime extension of their windfarms ?
Since the late 1990s, UL renewables has been exploring the option of online fatigue load monitoring. The concept consists of establishing a "footprint" of the observed loads during a representative time interval.
It aims at refining the operators' understanding of the fatigue experienced by a given wind turbine and adapting the operation of the windfarm.
Join UL experts to discover the next technical step of lifetime extension.
Speakers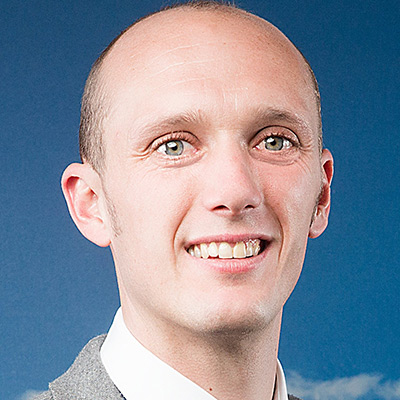 Thibaut Labonde
Business Development Manager – Mediterranean, UL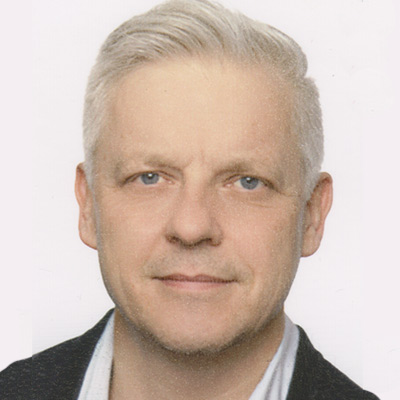 Holger Soeker
Global Head of Service Line Mechanical Loads & Type testing, UL
Go further with ORE Catapult – Supporter
ORE Catapult was established in 2013 by the UK Government and is part of a network of Catapults set up by Innovate UK in high growth industries. It is the UK's leading innovation centre for offshore renewable energy and helps to reduce the cost of offshore renewable energy, supporting the growth of the industry and creating UK benefit.
---
Life Extension, Recycling, and Repowering Joint Industry Program
When: Wednesday 18 November, 16:15-16:45
The LERR JIP aims to tackle some of the most challenging issues around the management and decommissioning of aging offshore wind assets. With a focus on circularity and technical solution development, the JIP has brought together stakeholders from across the wind and waste industry, along with key Government departments and universities. The session will go through the aims and objectives of the Life Extension, Recycling, and Repowering Joint Industry Program. Scopes and initial work packages will also be presented, in addition to revealing confirmed members and partners of the JIP.
Speakers
Sean Haughey
Funding Proposal Specialist, ORE Catapult
Go further with ZEBRA – Supporter
The ZEBRA (Zero wastE Blade ReseArch) project, driven by French research center IRT Jules Verne, brings together industrial companies and technical centers to demonstrate on a full scale the technical, economic and environmental relevance of thermoplastic wind turbine blades, with an eco-design approach to facilitate recycling. The project has been launched for a period of 42 months with a budget of €18.5 million ($21.8 million).
Arkema has developed Elium®, a thermoplastic resin, well known for its recyclable properties by depolymerization or dissolution. This resin will be used in the ZEBRA project. The project will benefit from CANOE expertise on polymer formulation, carbon fiber development and polymer recycling. CANOE has recently developed a very innovative recycling process of fiber-reinforced acrylic composite material by dissolution method providing a high added-value recovery of both separate recycled methyl methacrylate monomer and recycled fiber.
ENGIE is a world-class wind farm operator, with 8.5 GW under management, and the French leader of the wind industry, with more than 2.6 GW of installed capacities. Its purpose is to act to accelerate the transition towards a carbon-neutral economy, in particular through the sustainable development of renewable technologies.
IRT Jules Verne As a fully-fledged technical partner of the ZEBRA project, the Jules Verne IRT combines the skills and expertise of 4 of its teams. The research work carried out in-house will focus on the optimisation and automation of preforming processes, the development of numerical models for fatigue resistance and the development of processes for shaping recycled materials. This work will feed into the analyses (technico-economic and life cycle).
LM Wind Power is a world leading designer and manufacturer of wind turbine blades, with more than 228,000 blades produced since 1978. The Cherbourg factory associated with the ZEBRA project has produced the largest blade ever manufactured at 107 meters in length.
Owens Corning is one of the world leaders in the field of glass fiber and composite elements and the inventor of patented High Modulus Glass technology that created step change performances in the wind industry the last decade.
SUEZ, which helps cities and industries to intelligently and sustainably manage their resources, brings its expertise in the eco-design of the materials used and in the best recycling techniques.
---
Developing 100% recyclable wind blades by 2025
When: Friday 20 November, 15:45-16:30
Wind energy, both onshore and offshore, plays a critical role in the world's transition to carbon-free energy sources. With a product lifespan of 30 years and a wind turbine recyclability rate of 85% to 90%, the wind power industry is now looking to close the remaining gap by designing and manufacturing the first 100% recyclable wind turbine blade. The ZEBRA (Zero wastE Blade ReseArch) project, driven by IRT Jules Verne, now brings together industrial companies and technological centers (Arkema, CANOE, ENGIE, IRT Jules Verne, Suez, LM Wind Power, Owens Corning) to tackle with this new challenge.
Speakers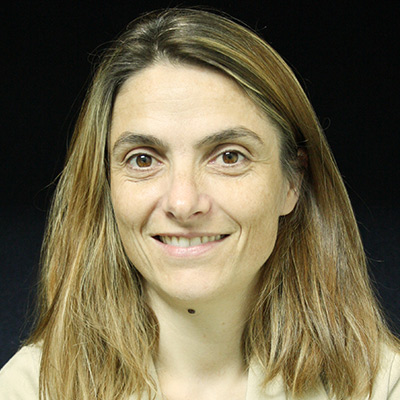 Céline Largeau
Project Manager, ZEBRA Project
Jeroen Martens
Wind R&D engineer, Engie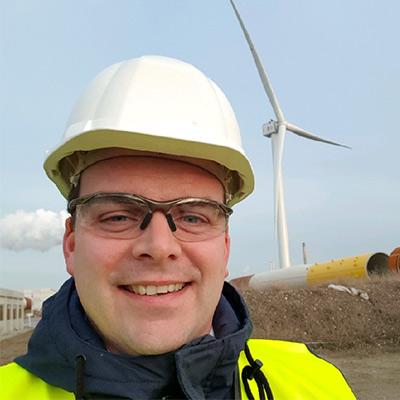 Martijn Koelers
Manager, LM Windpower
Create a lasting impression – become a sponsor!
Profile your company before an international audience of industry experts.
Increase your exposure to decision-makers.
Position your company as an industry leader and strengthen your brand.
Interested in sponsorship? Get in touch!
Maliya Lazli
Conference Programme Officer
+32 2 213 18 27