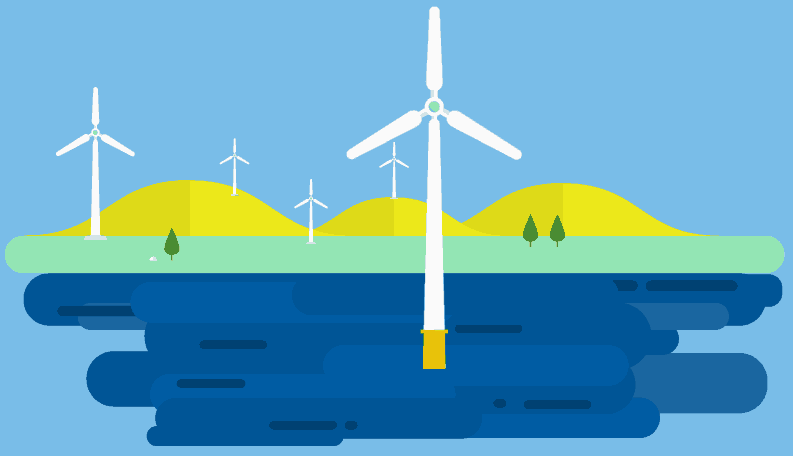 Welcome to Wind energy basics
Lorem ipsum dolor sit amet, cons ectetuer adipiscing elit, sed diam nonummy nibh euismod tincidunt ut Lorem ipsum dolor sit amet, cons ectetuer adipiscing elit, sed diam nonummy nibh euismod tincidunt ut
Want to know how it works? Scroll down!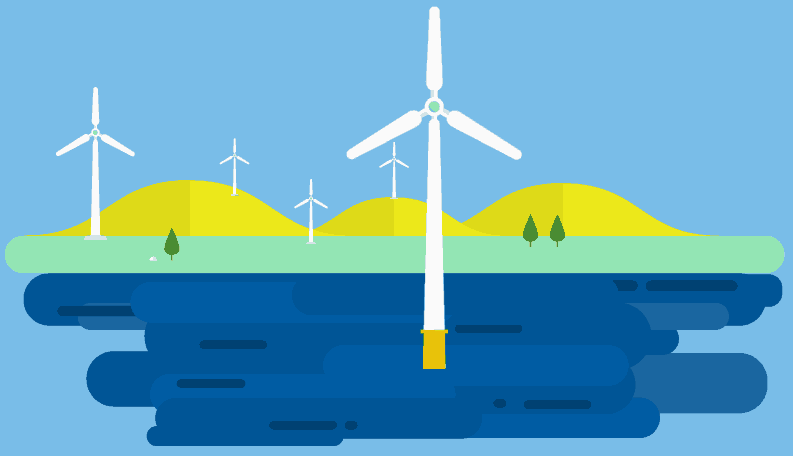 What exactly is wind?
Wind. It's always been with us, and it always will be. So, where does it come from?
Basically, wind is caused by 3 things:
The heating of the atmosphere by the sun,
The rotation of the Earth, and
The Earth's surface irregularities.
Air under high pressure moves toward areas of low pressure – and the greater the difference in pressure, the faster the air flows!
What is wind energy?
Wind energy is the power we can get from the wind, using turbine technology.
Wind energy is the most efficient of all renewable energies.
Wind energy doesn't pollute the air like power plants that rely on fossil fuels.
Remember: wind has always been with us, and it always will be. This means that wind energy is renewable, abundant and inexhaustible.
So, how do we harness wind energy? To answer that, we need to ask…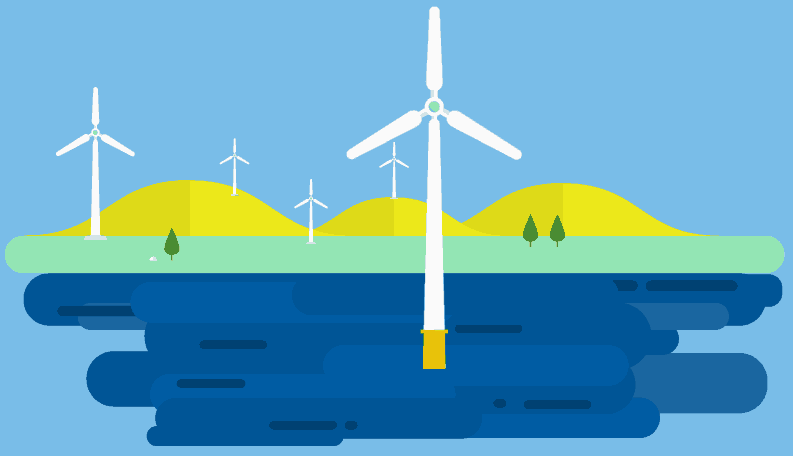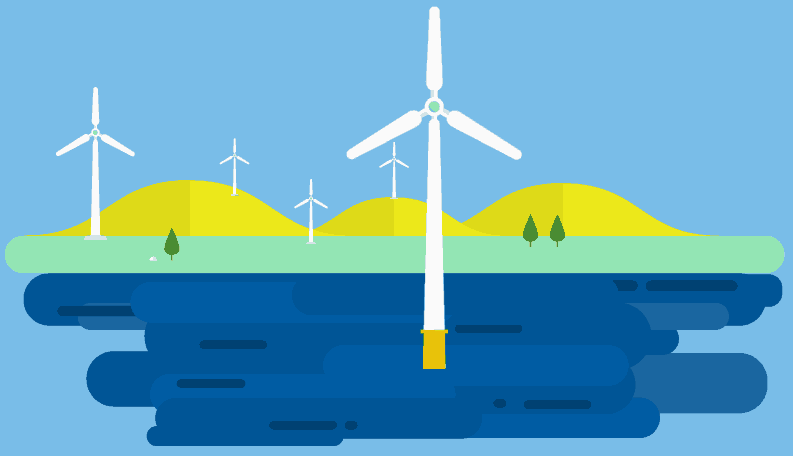 What is a wind turbine?
A wind turbine is a device that converts kinetic energy from the wind into electricity.
A group of wind turbines is called a wind farm.
On a wind farm, turbines provide bulk power to the electrical grid.
These turbines can be found on land (onshore) or at sea (offshore).
Turbines range in size from 100 kilowatts (give an example) to as large as what's the largest? (give an example) .
Larger wind turbines are more cost-effective… the bigger, the better!
So now you probably want to know…